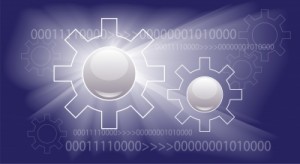 The AI Group August PMI rose 4.4 points to 46.4 in the last month. Although this reading of below 50 still indicates a contraction in the activity, some improvements were seen in the production, employment and new order sub-indices.
AI Group's Chief Executive Innes Willox said manufacturers sent out mixed signals in August as the Australian dollar continued to fall.
"The fall in the value of the dollar is beginning to be felt, with some businesses reporting improved competitiveness against imports," Mr. Willox said.
"However, exports continue to struggle, while the lower dollar is also pushing up average costs for non-labour inputs, many of which are imported."
"The persistence of downwards pressure on selling prices indicates that manufacturers have little ability in these difficult market conditions to pass on these higher costs and take the pressure off their margins."
Three sub-sectors expanded in August, up from just one sub-sector in July: food, beverage & tobacco products rose to 56.8 points, Petroleum, coal, chemical & rubber products rose to 52.2 points, and printing & recorded media recorded 50.1 points for the month.
Manufacturing production recorded a rise of 9.4 points to 47.1, the strongest level it has been at since March 2012.
Meanwhile around 10% of the respondents for the month's survey said the upcoming federal election on Saturday is creating uncertainty in the sector.
"The extent of the structural challenges facing manufacturers was underlined in August by the Australian PMI® recording its 26th consecutive month of contraction and indicating 22 consecutive monthly falls in employment. Of course, this is more than just a challenge for the industry itself; it is also exposing the broader economy to a risky imbalance," Mr. Willox said.