SPC Ardmona will be closing down its Mooroopna and Kyabram manufacturing plants as part of its steps to become more efficient, according to a report on ABC News.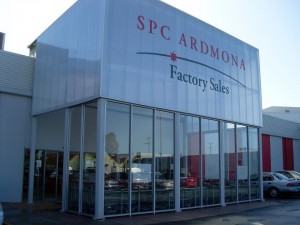 The announcement comes after the Labor Government pledged $25 million to the fruit cannery should it win Saturday's election.
SPCA Managing Director Peter Kelly explains why they would still close down the Goulburn Valley factories despite the multi-million dollar investments which would be coming from the Federal Government, Victorian Government, and parent company Coca-Cola Amatil.
"We currently got three different sites that are very, very close together, we want to consolidate all the equipment and manufacturing in one site and move all the people together to Shepparton," says. Mr. Kelly.
"You really can't be efficient if you've got factories that are spread only by 20 kilometres apart."
Mr. Kelly says the big news is that once they get all the production equipment in place, including packaging and the means to develop new products, they can participate in the growing $2 billion snack market where they only have a one percent share.
"As people become more health-conscious there's a very strong place for fruit-based snacks and we can make those products when we get the equipment in place," he said.
"It's a very promising story and I'm excited by it. It's been hard work to get to this point, now we just need industry and bipartisan support from all levels of government."
Mr. Kelly says they have already informed their staff that if they get the money from the project, their plans would push through.
The funding coming from the Labor Government comes with several conditions that were welcomed by SPCA, including a commitment from the company that it will keep its operations in the Goulburn Valley, and that Coca-Cola Amatil will invest in the project as well.
Labor candidate Rod Higgins said they are determined and prepared to help SPC, even if the Victorian Government says no to the co-investment.
"We value the jobs of their workers and the state that the growers are in at the moment."
Meanwhile Mr. Kelly declined to disclose how much Coca-Cola Amatil's investment would be should SPC get the $25 million from the Federal Government and the $25 million from the State but he said CCA's funding would be significantly more than those figures.