Australian Munitions, the largest supplier of explosives and munitions in the country, and Singapore Technologies Kinetics have partnered to jointly develop and manufacture 40mm low-velocity air-bursting ammunition for the Australian and New Zealand markets.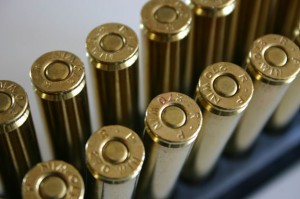 Reports from UPI.com say that Australian Munitions, which is a subsidiary of Thales Australia, will manufacture the extended-range ammunition at its factory in Benalla, Victoria. The agreement between the two firms was announced at the Defense and Security Equipment International exhibition in London last week.
Gan Boon Jin, Chief Operating Officer of ST Kinetics and President of its Defence Business said the agreement with Thales is a good opportunity to introduce a local manufacturing capability.
Meanwhile, Australian Munitions' Executive General Manager Kevin Wall said the range will complement the extensive product portfolio offered by Thales Group and its strategic partners.
"We will be working with ST Kinetics also to integrate the 40mm ammunition with Thales Australia's in-service F88SA2 assault rifle, as well as the new EF88 currently in development," said Mr. Wall.
According to UPI.com, Thales Australia revamped its armaments manufacturing business and formed Australian Munitions in September last year. Australian Munitions provides ammunition, propellants, explosives and related services to the Australian Defence Force, as well as propellants and ammunition for military and civilian customers.
The Australian government's Domestic Munitions Manufacturing Arrangements Project was the main driver for the formation of Australian Munitions. The DMMA Project intends to deliver a commercial-based arrangement for the production of munitions, propellant and high explosives.
Three shortlisted consortia were invited to enter the second stage of the tender process and the winning consortium will run the two non-guided missile armaments production centres in Mulwala and Benalla.
Thales Australia Limited teamed up with General Dynamics-OTS, NAMMO, and Winchester Australia for the project.