The importance of innovation in the Australian manufacturing industry cannot be emphasized enough.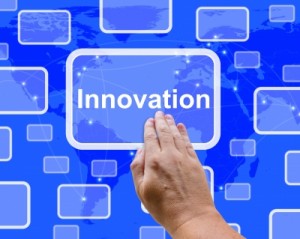 In recent years, the word "innovation" has been on the vocabulary of every business or organization that simply wants to survive. To succeed in a market where competition is ruthless and economic challenges expose the fragile state of the industry, it is a must for businesses to stand out and remain competitive. Many believe that this could only be achieved through innovation.
Innovation plays a vital role in all levels of manufacturing, from the first instance when a product is conceptualized, to the moment it is produced, and by the time it hits the market. While innovation is often associated with extensive research, ultimately the goal of innovation is to utilize knowledge and novel ideas gathered from research to create something that has more value than others.
To think 'outside-the-box' requires not only focus on the actual product. The manufacturer should also be able to explore new ways to improve the entire manufacturing process which involves members of the supply chain, investors, partners, and even the competitors.
According to the Labor Government's A Plan for Australian Jobs, innovation increases businesses' efficiency and productivity, by helping them develop and adopt new technologies and know-how.
"The ability to innovate by finding new ways to do business, developing new business models and tailoring products to a changing market, is vital to the success of Australian businesses in the Asian Century."
In August, CSIRO's Director of Future of Manufacturing Flagship Swee Mak was quoted in an interview as saying "a lot of the firms that will be successful in the future will do two things: become more innovative, and learn how to diversify."
Dr. Mak says future manufacturing is comprised of two stories—first the companies that successfully make transitions, for instance these are firms that, in the midst of difficulties have found ways to innovate, streamline their processes and enter new markets. Second are the companies that adopt breakthrough technologies in their operations to form new businesses.
"Our perspective is that manufacturing will have a vibrant future if we can actually improve collaboration and ensure that we connect up all the bits within the innovation system," Dr. Mak said.
Recognizing the need to help Australian manufacturers innovate in order to be successful, Advanced Manufacturing CRC (AMCRC) is hosting "Innovativity", an interactive training program that will teach businesses some practical tools to help them innovate and achieve success.
According to AMCRC, the main challenge that the manufacturing sector is facing today is how to better understand and manage the process of innovation and 'Opportunity Capture'.
"This challenge is tackled head on in the Innovativity program by helping us understand the power of market driven innovation and the new paradigm of Opportunity Capture," says AMCRC on their website.
"With a mission to harness Australia's capacity for innovation and provide innovative enterprises with practical, real-world knowledge and resources, Advanced Manufacturing CRC's Innovativity program is making it happen for the small and medium enterprise sector."
Innovation expert Roger LaSalle, the expert behind the famous "Matrix Thinking", will be the seminar's key presenter.
AMCRC is inviting interested parties to attend the FREE informative evening which will happen on September 25, Wednesday, from 6 to 8pm at the Davies Collison Cave, Level 15 (Boardroom), 1 Nicholson St., Melbourne.
Register here for the free Innovativity information evening and download the Innovativity flyer here.