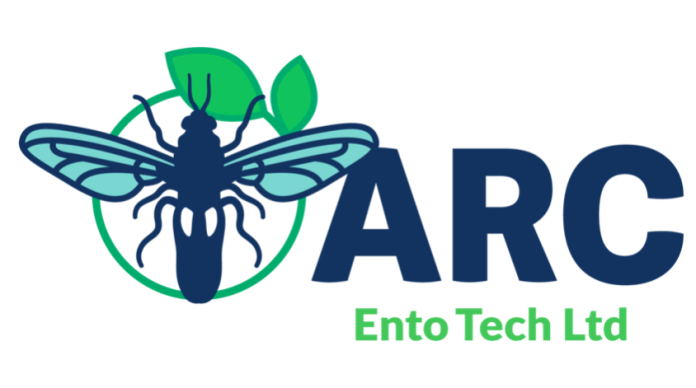 Media Release by ARC Ento Tech Ltd
Every year in Australia, tens of millions of tonnes of mixed solid waste is buried in landfill, creating a myriad of problems, from greenhouse gas emissions to environmental degradation.
Consider the issue on a global scale and the problem seems insurmountable. In 2019, brothers Ramon and Ricky Atayde decided to tackle the issue head on. In the course of their research, a light bulb moment led them to develop a revolutionary sustainable and commercially viable solution to this massive global problem and to establish ARC Ento Tech Ltd. in March 2020. The brothers patented their global waste solution, calling it the ARC ProcessTM.
The process adopts a series of biological and mechanical processes to convert mixed solid waste into marketable commodities, including an industrial reductant that can replace one of the world's worst pollutants: coal. ARC Ento Tech will be showcasing this disruptive technology, which combines the fascinating world of entomology (insects) and the mechanics of engineering, at the inaugural Central Coast Industry Festival Expo in August/September.
Jointly funded by the Commonwealth and NSW Governments under their disaster recovery funding arrangements on the back of bushfires, floods and COVID-19, the Central Coast Industry Festival is the brainchild of Central Coast Industry Connect (CCIC). The festival's objective is to help future-proof businesses through resilience and collaboration, raise awareness about the innovation capabilities in our advanced manufacturing, food production, agri-business and sustainability sectors and generate interest from Sydney-based business owners to relocate to or start up in the region.
The engineer and the entomologist – a perfect match to solve a massive global problem
When Ramon, a mining engineer, and Ricky, an entomologist, decided to combine their expertise and join forces, they knew they wanted to do more than just start a commercially viable "opportunistic" venture. Ramon said, "15-20% of red bin waste is food waste that goes to landfill. While there are many technologies available to process food waste, none solve the issue of plastic, meaning 80% is left behind." Their solution tackles 100% of the problem by combining a comprehensive series of biological and mechanical processes. They use the black soldier fly to consume and repurpose food waste into high-grade insect meal and a nutrient rich organic fertiliser.
And they use an innovative mechanical process to extract the carbon from plastic to make an industrial reductant used to replace coking coal to manufacture steel. "With this solution, every time we throw away plastic now, we are helping to produce the solar and hydrocarbon power plants etc. for the future," said Ramon. ARC Ento Tech has been nominated for the world's most prestigious environmental award, the Earthshot Prize, for its unique solution to tackling the war on waste.
Today, Arc Ento Tech employs a staff of ten at their Somersby premises, which is expected to double within the next three months. The brothers chose to locate on the Central Coast because of the volume of farms and food production companies in the region and the collaboration and networking opportunities available. Since joining CCIC, they have successfully generated greater awareness about their work. Ramon said, "A cold call is difficult. An association with CCIC allows us to be introduced to the right people at the right time."
While the disruptions of the past two years have had minimal impact on the business, Ramon said COVID was a wake-up call to look at the world differently. He said, "We have to think about the future now. We can't keep saying someone else will think about it or we'll work on it tomorrow. My brother and I believe we have opened a Pandora's Box. This will promote the need to find different solutions." COVID also forced them to learn how to communicate, educate and strategise differently. "We changed our strategy from opening our first plant in the Philippines, where we conducted our first trials, to focusing on Australia first," said Ramon. They have ambitious plans to open 100 plants nationally before taking on the rest of the world.
With awareness generation and education the top priorities right now for this innovative, relatively new local enterprise, ARC Ento Tech looks forward to exhibiting at the Central Coast Industry Festival and showcasing their work and the future employment opportunities available in their space. "The insect side is very compelling. The plastic story is enlightening. It's about capturing the imagination, particularly of our youth, to show what's possible. People have never seen anything like it. Even people who have seen black soldier fly operations tell us they have never seen it this way," said Ramon.
The Central Coast Industry Festival and Expo will be held at Mingara Recreation Club, Tumbi Umbi from August 22 to September 3. The Expo will run from Thursday, September 1 to Saturday, September 3. It will be open to the public on the final day. To learn more about the festival and expo or express interest in being an exhibitor, contact festival organiser Alex Blow at alex@centralcoastfoodalliance.com.au.
Image Credit: www.arcentotechltd.com.au