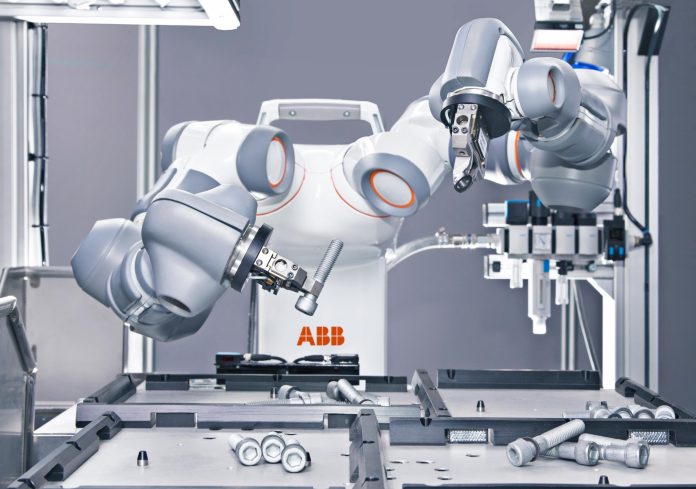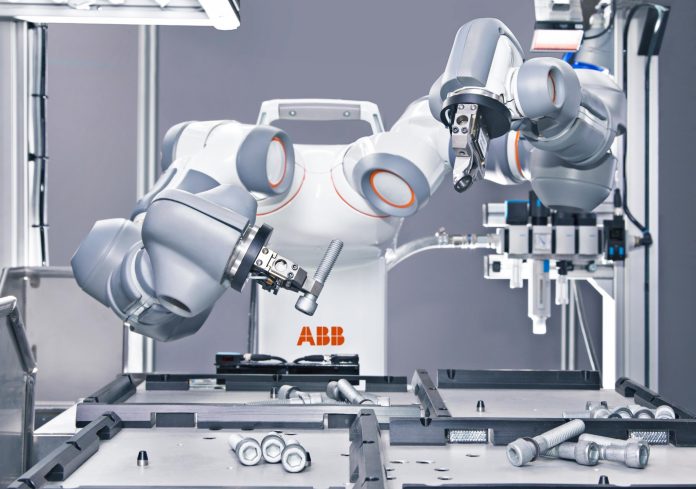 ABB showcased an entire range of products and solutions to support the flexible, connected Factory of the Future at Automatica 2016 fair in Munich last week under the themes for Collaboration and Digitalisation.
ABB was recognised for YuMi, the world's first truly collaborative robot, with the prestigious Invention and Entrepreneurship in Robotics Award (IERA) at the International Symposium of Robotics.
The award was presented in a forum organised jointly by IEEE Robotics and the International Federation of Robotics.
YuMi is a human-friendly dual arm robot that was launched in 2015 to meet the ever growing needs of today's consumer electronics industry.
Per Vegard Nerseth, Managing Director of ABB Robotics, said the company was pleased to have won the prestigious award that recognises the technical merits and the current and future impact of innovations on the robotics industry.
"We are pleased with the YuMi solution's strong penetration in our targeted 3C sector, but what is especially encouraging is all the completely new customers talking to us at Automatica about collaborative applications," Mr Nerseth said.
"These emerging opportunities are at the heart of our Next Level growth strategy."
ABB also presented its IRB 8700 robot, capable of lifting up to 800 kg. This robot was also shown in a collaborative application with the company's new SafeMove2, an advanced safety-certified software solution that allows people and robots to safely work together without jeopardising productivity.
Digitalisation was a key topic as part of an integrated ecosystem ABB calls the Internet of Things, Services and People.
Automatica 2016, the world's largest showcase for robotics and manufacturing automation, saw the global introduction of a new suite of Connected Services that can substantially improve the performance and reliability of individual robots up to entire fleets spread across several factories.
"Automatica is always a great opportunity to talk to the top decision makers here in Germany, where digitalisation and Industry 4.0 are high on the agenda," added Mr Nerseth,
"But this year we also had the opportunity to talk with new customers from the Americas and Asia too who are looking for solutions to improve the flexibility and efficiency of their operations and move in the direction of the Factory of the Future. This is truly a global topic."