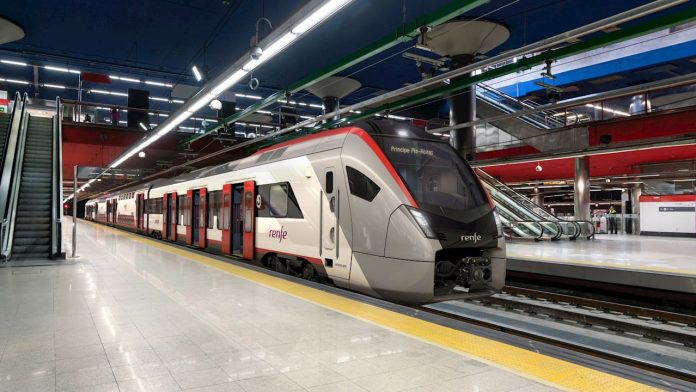 Stadler has placed an order with leading global technology company ABB for energy-efficient propulsion and high-performance battery solutions for high-capacity commuter trains worth roughly $80 million.
According to the official announcement, the orders include compact traction converters and high-power lithium-ion battery to power 59 new generation high-capacity double-deck commuter trains for Spain's state-owned rail operator Renfe.
The new high-capacity commuter trains will be powered by 3kV direct current overhead lines and will have traction batteries for emergency use for depot manoeuvrability.
The new fleet is set to boost passenger capacity while also contributing to more sustainable transportation.
"After a decade-long successful collaboration in the propulsion locomotive segment, we are proud to receive Stadler's continued trust to help deliver the most modern high-capacity trains together," said Edgar Keller, President of ABB's Traction Division.
"Deep domain expertise ensure that ABB's traction and energy storage solutions are optimized for energy efficient and reliable sustainable transportation."
The orders were booked in Q4 2021.
"We are glad to continue our collaboration with ABB in this new project. Its global expertise in traction systems, together with the local proximity excels close collaboration and enables innovation in these highly technological projects", said Iñigo Parra, CEO of Stadler Valencia.
"ABB's compact traction converter and energy storage systems are the best fit for these new generation high-capacity commuter trains supporting us to deliver energy-efficient and reliable fleets for the future."