Prime Minister Tony Abbott has announced a multi-million dollar assistance package that will help create jobs in the States affected by the Holden closure in Australia.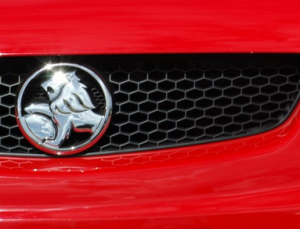 Mr Abbott said $100 million in funding will help Ford and Holden workers into new jobs, but concedes that others will encounter difficulty securing new employment.
"Some of them will find it difficult, but many of them will probably be liberated to pursue new opportunities and to get on with their lives," he said, quoted in an ABC report.
"We have to accept that what was right for people 10 years ago or 20 years ago is not necessarily going to be right or possible for them far into the future, and we do have to be prepared to adapt – individually and collectively."
According to the report, $60 million will come from the Federal Government while the Victorian Government offered $12 million for the funding. Mr Abbott hopes to get $20 from Holden, while they are still in discussions with the Government of South Australia to get a commitment at about the same level as Victoria's.
The assistance package did not sit well with SA Premier Jay Weatherill who called it pathetic and inadequate as it will not help workers transition into new jobs.
"The Federal Government's response to the closure of Holdens is pathetic. It demonstrates that the Federal Government does not understand the enormity of the issue, the urgency of the issue and, worst of all, they express little or no empathy for Holden's workers and their families," said Mr Weatherill in an interview on ABC.
"We have $50 million of our own that we'll be contributing to this exercise, but the idea of the paltry sum that's been put on the table by the Commonwealth going anywhere near the needs of South Australia and those workers and their families is frankly insulting."
Opposition Leader Bill Shorten also accused Abbott of "continuing to treat workers and businesses in the automotive sector with absolute contempt."
"Today's announcement from Prime Minister Abbott is woefully inadequate," he said in a statement.
"Holden is leaving Australia after 65 years and the responsibility for this sits squarely with Tony Abbott and his government."
Holden's decision to cease manufacturing in Australia by 2017 will put 2,900 people out of work – 1,600 from the manufacturing plant in South Australia and 1,300 in Victoria.