GUD Holdings has announced that it plans to relocate the production capacity of the Dexion Industrial pallet racking factory in Kings Park, Sydney to newer and lower cost Dexion factories in Malaysia and China.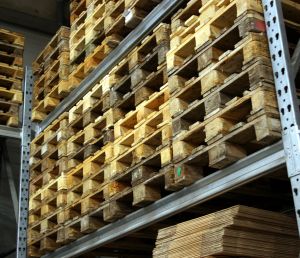 In an ASX statement the company said its Board has deemed the move to be necessary in order to improve Dexion's competitiveness in Australia.
"Relocating this capacity to Dexion factories in Malaysia and China is a fundamental necessity for the business to lower its cost base and improve competitiveness," said GUD Holdings Limited Managing Director Jonathan Ling.
The decision to cease manufacturing in Australia will involve the closure of the Kings Park facility in 2014, and will cause up to 75 jobs to become redundant. The company will however retain its sales, design and installation, and customer support in Australia.
Dexion manufactures and markets a wide range of shelving, storage and materials handling products, with approximately 500 employees working at its facilities in Australia, New Zealand, China and Malaysia. Dexion is part of the GUD Group which manages a number of consumer and industrial products companies in Australia and New Zealand.
Relocating manufacturing to the plants in Asia would cost $15.9 million, according to the news release. This is comprised of the write-down of obsolete plant and equipment, new capital expenditure and closure costs of the Kings Park factory.
Dexion's Industrial division has also been battling the effects of the strong Australian dollar and intense competition from importers that can operate with a lower cost base. The company also cites the unreliability of the non-residential construction sector as one of the factors that has negatively impacted its operations in the Australian and New Zealand markets.
Dexion's employees have been warned about the possibility of the closure and the company said they are committed to honouring employee entitlements, and will offer counselling and outplacement services.
"Dexion is concerned for the welfare of the manufacturing, administrative and managerial staff directly impacted by this decision," the company said.
"Dexion remains committed to delivering expertise and value to its customers in Australia whilst providing a platform for profitable growth from cost efficient Asian factories."