The Coalition Government vows to cut red tape and taxes to help manufacturers with the struggle against the strong Australian dollar should the party win in next week's Federal Election.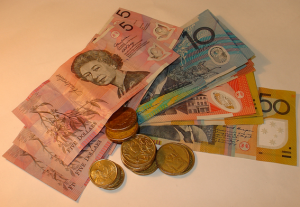 In a phone interview with Bloomberg on Thursday, Prime Minister front runner Tony Abbott said the manufacturing industry has to have the best possible chance regardless of what level the dollar is at.
"We do that by scrapping unnecessary taxes, reducing red tape, trying to produce a more flexible regulatory environment," Mr. Abbott said.
Hinting at a "free-market approach", Abbott said manufacturers have to find a way to cope with a "market-driven currency", a strategy that is in stark contrast of Kevin Rudd's pledge to further support car manufacturing with a A$700 million assistance.
"The Australian dollar is a market-driven currency and the right level for the Australian dollar is the level that the market puts it at."
"Some manufacturing can cope at relatively high levels of the dollar, other manufacturing finds it very difficult," Mr. Abbott said.
Abbott has gone on record during the campaign saying they will not write "blank checks" for the car industry and will not chase after Holden, which will decide on the fate of its Australian operations after the election. The Coalition has also proposed slashing $500 million from existing government subsidies to carmakers in 2015.
As of August 26 the Liberal-National Coalition led by Tony Abbott has the edge over Rudd's Labor party by six percentage points on a two-party preferred basis, according to a Newspoll published in The Australian. Even online bookmaker Sportsbet said it was already paying out bets on the coalition winning the election.