Australian scientists are displeased that the new Government does not have a science minister in its cabinet, the first time in 81 years since the science portfolio was created.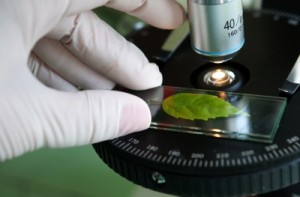 Prime Minister Tony Abbott announced during his cabinet unveiling on Monday that the science portfolio, which includes main scientific organisation CSIRO, would be shared by the Industry and Education ministries. This means Industry Minister Ian Macfarlane would be overseeing the science portfolio in the country.
News.com.au reports that Australian scientists are "confused and disappointed" by the absence of a science minister in the Abbott frontbench.
"It seems inconceivable that we do not have a minister of Parliament that is responsible for the sciences," said Catriona Jackson, CEO of Science and Technology Australia.
Ms. Jackson said science and technology is central to all government efforts, including industry, health and employment which are key to ensuring a prosperous future for Australia.
Upulie Divisekera, a molecular biologist from Melbourne, told News.com.au that the decision is "short-sighted" and that science, technology and emerging technologies are "incredibly important" for the economy's future.
"These are the industries that are going to be important for the future but we're not investing in it, we're not making it a central vision for the country," Divisekera said. "Other countries are doing it and we're going to be left behind."
Even a Liberal Party member has criticized Abbott's decision to abolish the science ministry.
Member for the West Australian seat of Tangney MP Dennis Jensen told ABC News 24 that he is "confused" about which Minister will handle the science portfolio.
"I'm somewhat confused about what's happened with the science portfolio. It's not just completely with the industry portfolio, there's parts of it within education which will make it a somewhat schizophrenic policy area," Jensen said in an ABC News report.
"This is something that to me is strange."
Australians also turned to Twitter to express their views about the absence of a science minister, with many emphasizing the fact that the last time the country had no science ministry was in the 1930's.
To be fair with Abbott, he did say that he wanted to pare down the somewhat "grandiose" ministry titles that the Labor Government put in place during its term.
The Courier reports that Nobel prize-winning physicist Brian Schmidt is reluctant to judge the new set-up until details are released.
Schmidt said he didn't mind if the government tries to simplify portfolio titles as long as the minister in charge possesses passion and influence. However he warned that if science is not made a priority by the new government, Australia will be left behind.
Industry Minister Ian Macfarlane defended the decision saying other Coalition ministers have successfully managed a similar workload.
"I think anyone who knows me knows that I am a bit of an invention and innovation, freak and gadget person," he said.
"I guess in the end it's how good your department is and how good your staff are and I'll be trying to make sure I hire the best staff possible and I've got absolute confidence in the calibre of the public servants in Canberra."