American agriculture giant Archer Daniels Midland (ADM) has announced a plan to restructure its Asia-Pacific operations and expand its presence in the region — barely a week after it acquired 20% interest in European grain business, Alfred C. Toepfer International GmbH, for A$119 million.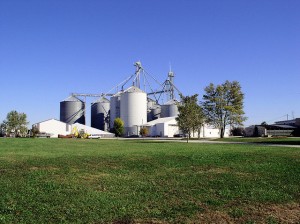 According to the press release by ADM, the company is building two production facilities in China and hiring a new business head for the country to grow its sweetener and feed portfolio and increase production capabilities. Both facilities are expected to be operational by mid-2015.
ADM's Chairwoman and Chief Executive Patricia Woertz said the company was responding to the increase in demand for high-quality food products from China's rapidly growing middle class.
"As populations and incomes across Asia continue to rise, diets are evolving, " Ms Woertz said.
"With that shift comes an increase in demand for crops and other products from agriculture, we're taking a series of actions to enhance our ability to efficiently serve that growing demand."
The move to expand operations into Asia comes after Treasurer Joe Hockey blocked ADM's attempt to acquire Australian grains handler GrainCorp, saying it was against national interest.
According to the article on The Sydney Moring Herald, ADM had planned to invest $250 million in Australia's grains network if its $3 billion bid for GrainCorp was successful. Meanwhile, the Australian Bureau of Agriculture and Resource Economics and Sciences (ABARES) has revealed that the national winter crop is expected to fall 12% to about 38.8 million tonnes, compared with last year, as hotter and drier conditions are anticipated. Analysts are yet to calculate the financial implications it might have on affected businesses.
"Given the winter crop will not be harvested until the end of the year, it is too early for us to put a figure on our expectations for the harvest," a GrainCorp spokesperson said.
"Conditions have generally been favourable in the southern regions and the crop has had a good start there. But as always, it will need good finishing rains. Northern areas could do with some more rain in the near future."