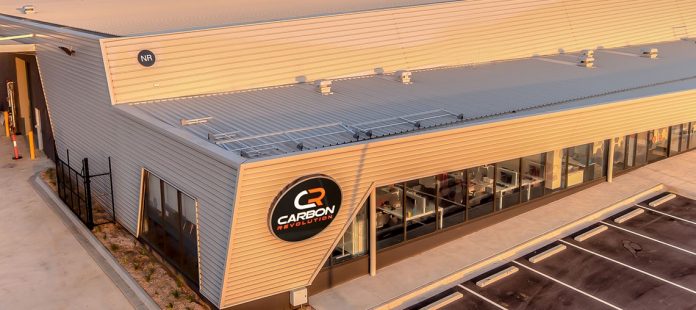 Media Release
Geelong-based advanced manufacturer Carbon Revolution, whose lightweight carbon fibre wheels are used on some of the world's premier street cars, listed on the ASX today with a market capitalization of $331.1 million.
The company also confirmed that its performance is in line with the prospectus forecast and it is on track to become EBITDA positive during the fourth quarter of FY20. The IPO raised $90.1 million (including a primary raise of $30 million and a secondary sell-down
of $60.1 million).
Carbon Revolution CEO Jake Dingle said: "This is an exciting time for our company, our staff, and our investors many of whom have been with us for years as we have grown from a small engineering start-up to a world leader in our field.
"Carbon Revolution is the only company globally to have successfully developed and manufactured single piece carbon fibre automotive wheels to OEM quality standards with commercial adoption across several major OEM models. This public offering will assist with the
next stage in expanding our business.
"Carbon Revolution has posted a number of successes in 2019, including announcing a contract for expansion into the SUV market with a new OEM customer.
"We have also formed an alliance with Mitsui Trading Co and were awarded a Federal Government grant to adapt Carbon Revolution technology to the aerospace sector.
"The additional capital from the IPO will be invested in industrialisation and scaling the manufacturing process to reduce unit costs and increase production capacity," Mr Dingle said.
Image Credit: www.carbonrev.com