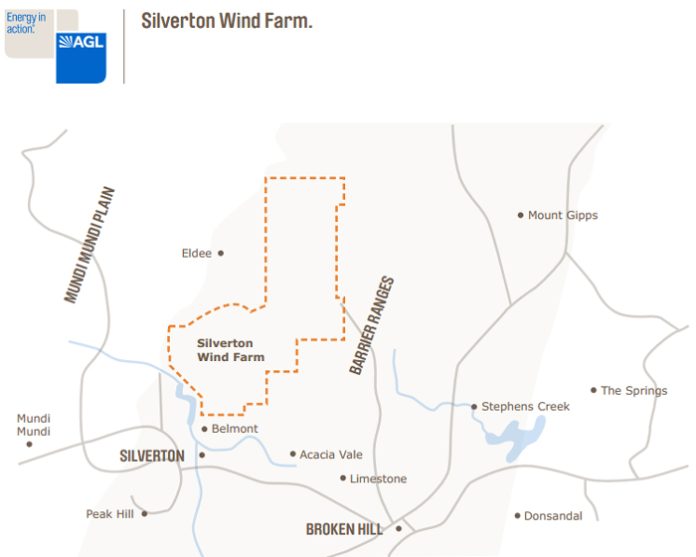 AGL Energy Limited announced that it has reached financial close on the sale of the 200 MW Silverton wind farm project, to the Powering Australian Renewables Fund (PARF), a partnership between AGL, QIC and Future Funds for the development of approximately 1,000 MW of large-scale renewable energy infrastructure assets and projects.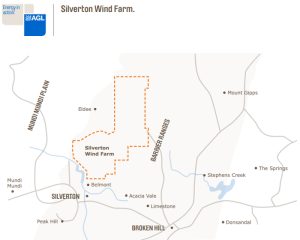 The $36 million sale includes AGL writing an offtake agreement with the Silverton wind farm for a bundled offtake price of $65/MWh over an initial five year period, with a put/call option to extend for the following five years at the same or lower price.
According to the company, debt finance will be provided by National Australia Bank, Westpac Banking Corporation, Mitsubishi UFJ Financial Group, Sumitomo Mitsui Banking Corporation, Societe Generale and DBS Bank.
AGL Managing Director & CEO Andy Vesey said reaching financial close on the Silverton wind farm was a major milestone for PARF.
"Silverton is the first new renewable project build offered to the Fund, following the sale of AGL's already developed solar plants at Nyngan and Broken Hill in November 2016," Mr Vesey remarked.
"The momentum we're experiencing with PARF is pleasing and proves that investor support exists for large-scale renewable development. However, further comprehensive policy changes are required to facilitate Australia's transition to a low-carbon economy."
AGL Chief Financial Officer Brett Redman said the sale of Silverton reinforced the company's belief that the PARF was a "very workable" financing vehicle enabling the competitive funding of new renewable projects.
"We've seen strong lender support for the PARF to date, which has resulted in a competitive cost of funds," Mr Redman said.
The 200MW Silverton Wind Farm will produce about 780,000 MWh of renewable energy annually, enough to power more than 137,000 average Australian households.
According to AGL, the renewable energy generated from the farm's 58 turbines will reduce CO2 emissions by 650,000 tonnes annually, which is the equivalent of taking 192,000 cars off the road each year.