Industry group AHMADA has welcomed the Federal Government's latest Initiative to establish a faster and more equitable route to market for medical device manufacturers and its proposed scheme to financially support relationships between the innovative research industry in Australia and the development of local products and employment skills.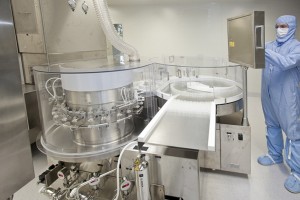 Premier Tony Abbott and his Parliamentary Secretary Josh Frydenberg announced the Industry Innovation and Competitiveness Agenda last week, saying it would provide greater acceptance on international standards and risk assessments for Australian medical device manufacturers.
The Government said that under the new initiative, the country's regulators will not impose any additional requirements for approvals in Australia if the service or the products have already been approved under a trusted international standard or risk assessment, unless it can be demonstrated that there is a good reason to do so.
AHMADA President Dr Mal Eutick said the decision to allow European Union (EU) certification for a substantial proportion of medical devices will level the playing field for Australian medical device manufacturers competing against larger multi-national companies and align with standard international practices.
"This is a good, common-sense decision which will cut unnecessary regulatory duplication and reduce delays and ensuing costs for Australian health manufacturers," Dr Eutick said on Friday.
"For too long, local medical device companies had to duplicate approvals despite their products already having been granted approval in other developed countries, whilst their international competitors faced no such barriers here."
He said AHMADA has worked and will continue to work with the Government and regulators on the issue of cutting red tape, with the identification of five key industry sectors (including medical devices and pharmaceuticals) as Australian sectors of strength.
"The Government will create five matching key industry Growth Centres to promote expertise, skill development and employment and establish a Commonwealth Science Council to improve engagement between industry, the public sector and research institutions and better support for training and apprenticeships," said Dr Eutick.
"Key Ministers will consult with business, industry organisations and academics in a series of roundtables in the coming months and AHMADA commends the Government on these initiatives and looks forward to be able to assist in the development of the proposals through consultation with our members."