META, the collaborative network of manufacturing businesses, has announced the new META Textiles Collaboration Hub with the Council of Textile & Fashion Industries of Australia (TFIA) to increase the capability of Australian companies for high performance textile products in local and international markets.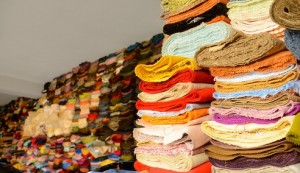 According to the media release by META, the Hub – which is currently made up of 19 participants representing seven manufacturing companies and six research organisations – will aim to identify high value markets where textile technologies can provide innovative solutions across the athletic, health and aged care, industrial and defence sectors, as well as to bring new levels of performance to textiles that are used in wearable electronic monitoring devices, water and soil protection and building construction attire.
"By bringing together manufacturing, research and application skills, we can identify and expand the creation of high performance textile products for performance oriented markets within the consumer, industrial, government and defence sectors," META Managing Director Zoran Angelkovski said.
"Australia has the opportunity to be a leading global player, transforming textile manufacturing from commodity based and volume driven to high value-added products that have the ability to do everything from sensing and reacting to environmental changes to regulating body temperature."
META and Hub member, Nigel Whelan from Stewart & Heaton, a leader in producing specialised performance garments for uniforms and personal protective clothing, said access to the latest technologies and developments will allow textile manufacturers to continually innovate, develop products for specific end use applications and meet the diverse needs of customers.
"A specialist response, in highly demanding industries and environments, such as emergency services, requires a specialist application garment. By collaborating with research and other Australian manufacturers, we can create and develop even smarter textiles and take a leading role in forging new products for highly specialised markets outside the retail and consumer level," Mr Whelan said.