A new business group of CEOs has been announced today by the Australian Industry Group. Members of the newly-formed Australian Advanced Manufacturing Council gathered at the Melbourne offices of the AI Group earlier this afternoon to take part in a meeting and a media conference.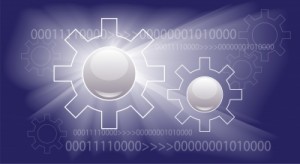 According to a statement from the AI Group, the council, which includes 'a number of Australian and global iconic manufacturing brands', is a private sector initiative that will 'drive industry and policy change to foster Australia's comparative advantages in advanced manufacturing.'
The Sydney Morning Herald reports that Andrew Liveris, Chief Executive of American company Dow Chemical, and Dr. Chris Roberts, CEO and President of Cochlear are among the CEOs named to form the council. The Business Spectator also included Pacific Brands Ltd chief executive John Pollaers in the list.
The Australia-born Liveris has been with Dow since 1976 and has held positions in various areas including manufacturing, engineering, sales and marketing, before being elected as Chairman of the Board effective April 2006.
Liveris is known to be an advocate of the manufacturing industry's role in the long-term health of a nation's economy. He has also served as co-chair of US President Obama's Advanced Manufacturing Partnership in the United States.
Liveris, who is a critic of Australia's LNG exports, has been lobbying for cheaper gas supplies for Australian manufacturers. The Australian quoted Liveris today as saying he could allocate about $5 billion a year of Dow's capital expenditure to the country if a new policy framework will be put in place.
"We spend roughly $5bn a year as a company on growth, through R&D and capital expenditures," Mr Liveris told The Australian and Sky Business. "A lot of that isn't in Australia. A lot of that is in countries that actually get it, that actually understand how to put innovation-centric policies together and resource value-add policies.
"If Australia started doing that, we would direct some of that here. Frankly, the sky is the limit."
The formation of the Australian Advanced Manufacturing Council follows the announcement made by Ford last May 23 that it would cease car production in the country by October 2016.
Last week, Prime Minister Julia Gillard met with automotive manufacturers, including representatives from Holden, Toyota and Ford, as well as component manufactures, industry associations and union leaders to discuss the viability of Australia's future automotive industry.