For the first time in two years the Australian manufacturing sector is showing signs of rebound.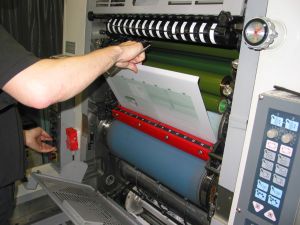 The Wall Street Journal reported on the latest Performance of Manufacturing Index (PMI) released by the Australian Industry Group for the month of June, which shows the industry improving 5.8 points to 49.6 in June from May.
The index has risen nearly 13 points in the past two months, according to WSJ. But despite the sharp decline of the Australian dollar which has fallen 10% since early May, the latest rise in the PMI is not enough to offset the concerns about the economy.
"The unexpected lift in the Australian PMI is a welcome, though tentative, sign that manufacturers' efforts to fight back against the severe pressures facing the industry are beginning to pay off. The Reserve Bank's reductions in the cash rate appear to be supporting a weak pick-up in local demand and the drop in the exchange rate may be assisting domestic producers in the local market," said AI Group Chief Executive Innes Willox in the media release.
"Export conditions, however, remain extremely challenging."
The Reserve Bank of Australia's policy-setting board convenes today, with economists expecting the rates to stay on hold after the cash rate target was cut to a record 2.75% in May.
While the reading for the month is just short of the benchmark 50 points which indicates growth, Willox said there is still a need to be cautious about a single month's reading, particularly since data suggests that sales are still lagging behind production.
"Notwithstanding the very welcome fall in the Australian dollar over the past two months and the relatively low level of official interest rates, Australia remains a high-cost location for production and we need to generate a significant lift in productivity to restore competitiveness. This is critical if the manufacturing sector is to contribute to the economic resilience and diversification required as the mining investment boom fades," the AI Group Chief said.
According to the PMI, printing & recorded media was the best performing sub-sector in June, with a three month moving average (3MMA) of 48.5 points. Metal products recorded the lowest reading of 3MMA at 34.3 points.
There is ongoing pressure on margins as indicated by the continued expansion in the wages sub-index (53.8) and the input prices sub-index (56.4) and the contraction in the selling prices sub-index (44.8), according to the report.
While the exports and employment sub-indices continue to indicate contraction at 30.3 and 46.9 respectively, there is good news in the production, inventories and new orders sub-indices. Production and inventories surpassed the benchmark of 50 points at 50.2 and 52.2 respectively, while new orders grew by 7.6 points to 49.9.
Some of the survey respondents also reported a rise in local orders from business and government customers in June.