Australia's manufacturing industry recorded its fifth month of decline, according to Australian Industry Group (AiG), due to weak domestic demand and economic and political uncertainties.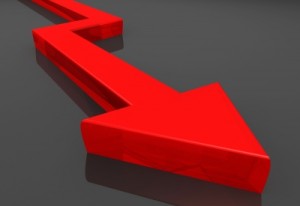 The Australian Industry Group's PMI rose 1.7 points to 48.0 in April, a reading above 50 points indicates that manufacturing is generally expanding; below 50, that it is declining.
According to AiG's survey, sales and exports stayed subdued, while employment and production rose.
"Weak local demand continues to weigh heavily on Australian manufacturing. While there are benefits from strong residential construction activity, low interest rates, and the weaker Australian dollar, these are being outweighed by subdued local business investment in equipment, the ongoing drop in mining construction and the progressive closure of automotive assembly. While another cut in interest rates may help boost demand, budgetary measures, particularly those targeting increased investment are more likely to provide the lift the domestic economy needs," said Ai Group Chief Executive, Innes Willox.
The food & beverages sub-sector (down 4.1 points to 55.3) remained one of four manufacturing sub-sectors to expand in April, with non-metallic mineral products (down 2.9 points to 54.5), wood & paper products (up 5.1 points to 55.2) and printing & recorded media (up 2.8 points to 61.4) also continuing in positive territory.
The full report is available here.