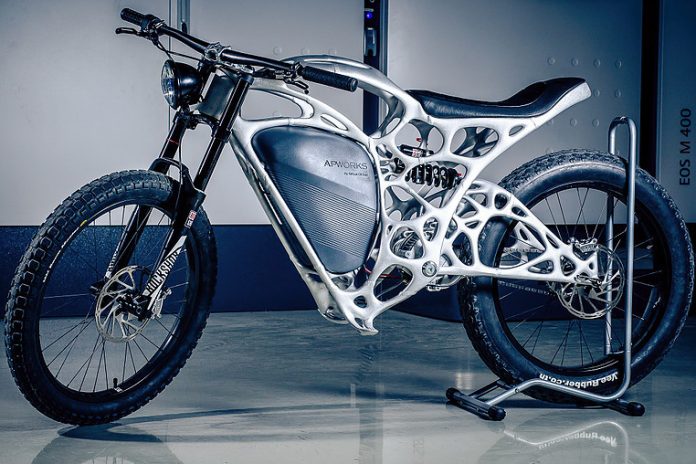 Airbus subsidiary APWorks has announced the creation of the world's first 3D-printed electric motorcycle.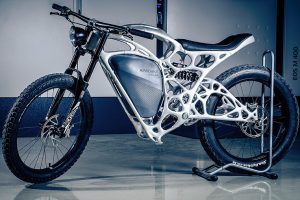 Aptly named "Light Rider", the motorcycle weighs just 35 kg, which makes it the world's lightest motorcycle.
Silent, emission-free and powerful, the Light Rider is powered by a 6 kW electric motor, accelerating the motorcycle with up to 130 Nm torques.
Its frame is built out of aerospace grade aluminium called Scalmalloy, which offers the specific strength of titanium and is strong enough to handle the weight loads and stresses of everyday driving.
The use of this light weight material also allowed designers to manufacture hollow frame parts which enabled them the hide most of the cables and other parts that are typically visible on regular motorcycles.
"With the Light Rider we at APWorks demonstrate our vision of future urban mobility," said engineer Stefanus Stahl.
"We have used our know how of optimisation and manufacturing, to create means of transportation, that match our expectations: exceptionally strong, impressivly lightweight and of the highest quality," said APWorks's Niels Grafe.
The company is taking orders for a limited number of 50 motorcycles, costing 50,000 Euros each.