Alcoa, a global leader in lightweight metals engineering and manufacturing, is a founding member of the National Lightweight and Modern Metals Innovation Institute, which was formally unveiled on Tuesday by US President Barack Obama as the country's first manufacturing institute focused solely on light metals.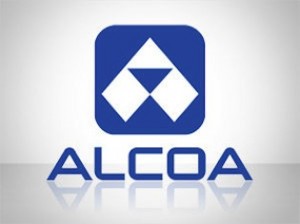 "Lightweight metals are a growing and critical segment of the national manufacturing base. We've seen this most recently through the increased use of aluminium in the automotive industry to produce energy efficient vehicles," said Alcoa Chairman and CEO Klaus Kleinfeld.
"As one of the country's most established leaders in lightweight metals, Alcoa is committed to sharing our expertise to ensure the competitiveness of U.S. industry."
According to the news release issued by Alcoa, the goal of the institute is to expand the market for products using new, lightweight, high-performing metals and alloy by removing technological manufacturing barriers.
The company's experts at the Alcoa Technical Centre (ATC) in Pennsylvania will work closely with the experts at the new institute to develop technologies that will impact the future of key industries, including automotive, aerospace defence, consumer products, and maritime sectors.
"Public-private partnerships are essential to advancing the competitiveness of U.S. manufacturing," said Dr Raymond Kilmer, Alcoa's Executive Vice President and Chief Technology Officer.
"Bringing new innovations to market faster – while creating meaningful jobs in advanced manufacturing – is vitally important and Alcoa is proud to have the opportunity to participate in this new institute."
Alcoa will have its own representatives on the Board of the new institute as it is one of the 60 founding members together with distinguished companies and universities including the University of Michigan, Boeing, General Electric, Honda North America and Lockheed Martin.