U.S. President Barack Obama announced on Tuesday the opening of two new National Network for Manufacturing Innovation (NNMI) institutes which will focus on lightweight modern metals (Detroit) and digital manufacturing and design (Chicago).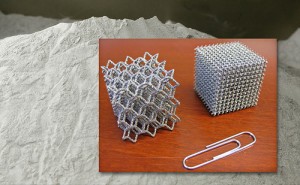 According to the blog update by Commerce.gov, these new manufacturing "hubs" are expected to spur the types of advanced technologies that will create high-quality jobs and help grow the U.S. economy.
The goal of the NNMI is to create public-private partnership that will bring together manufacturers, academics, and non-profits to bridge the gap between applied research and product development and make sure America remains globally competitive in the emerging advanced industries.
Following the 2012 launch of additive manufacturing-focused NNMI pilot institute in Youngstown, Ohio, president Obama announced competitions in May 2013 to create three new institutes with a federal commitment of $200 million across five federal agencies– Commerce, Defence, Energy, NASA and the National Science Foundation. All three institutes have now been selected, as confirmed by President Obama on Tuesday.
In addition, Mr Obama also announced a new competition today for the next manufacturing innovation institute, which will focus on advanced composites.  This is the first of the four additional institutes the President committed to launching this year in his State of the Union address, for a total of eight institutes nationwide.
The President is pushing to build the initial network of 15 manufacturing institutes to 45 over the next ten years, which requires legislation from Congress. With the enactment of current bipartisan and bicameral legislation, the "Revitalize American Manufacturing and Innovation Act of 2013," we can open technology-neutral competitions that respond to much broader industry needs.
A strong manufacturing sector is crucial to the country's intellectual and innovative capacity, and collaborative research between America's leading manufacturers is essential to keeping the country's high-tech industries in the U.S.