Aluminum giant Alcoa has announced that they will not seek further assistance from the government for their Point Henry aluminum smelter. The news comes just as 500 workers brace themselves for closure as the struggling plant goes under review.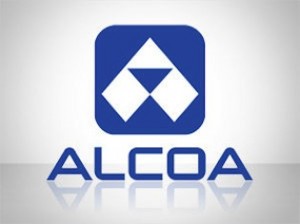 The Australian reports that the company is not seeking additional state or federal aid for the smelter, even if the Labor government gave them $40 million in assistance in 2012 to keep the plant near Geelong operational.
On Thursday Alcoa's national communications manager Nichola Holgate confirmed that they have not made an approach for federal assistance.
"No, I can confirm we are not seeking any additional assistance," said Ms Holgate.
For decades Alcoa has been receiving funding in Victoria through taxpayers' assistance. The decision to not ask for further help comes as the company reaches the final stages of the formal review of the plant. The report is expected in March.
Analysts predict that a closure is likely to happen as the tough conditions which have prompted Alcoa to accept the subsidy in 2012 have continued. According to a related report on The Australian, prices of aluminum have weakened substantially in US dollar terms although the recent fall of the Australian dollar has meant that in local currency revenue for each tonne of metal produced is close to what it was in June 2012.
The speculations about Alcoa's future further adds to the crisis that the Victorian economy is dealing with after car maker Holden announced last December that it will cease manufacturing in Australia by 2017 and the decision made by Ford seven months back to shut down in 2016.
With the Coalition being in firm in its stance not to "write blank cheques" and dole out uneconomical taxpayer subsidies, MPs have started to position themselves for the fallout.
Liberal member for Corangamite Sarah Henderson she would be part of the review panel that will determine the design of the $100m growth fund set up by the federal government after Holden announced it would stop making cars in Australia after 2017.
Ms Henderson said the fund would help deal with the fallout of the Ford closure.
"With the demise of Ford's manufacturing operations in 2016, and a black cloud hanging over Alcoa's Point Henry smelter, we are facing very challenging times," she said.