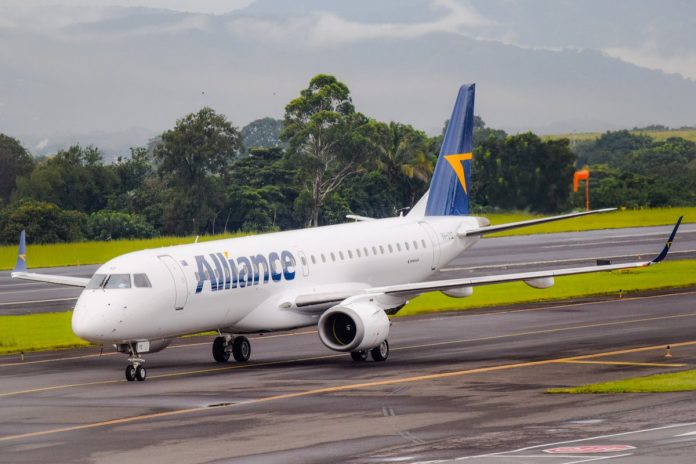 Alliance Aviation Services Limited (ASX:AQZ) announced today that it has signed a Wet lease Agreement with Qantas Airways (ASX:QAN) to provide up to 14 Embraer E190 aircraft commencing from mid-2021.
Under the agreement, Alliance is set to initially provide for three E190 aircraft over an initial period of three years, with Qantas having rein to request an additional eleven based on market conditions.
Provisioned aircraft will be based in Adelaide and Darwin servicing the Adelaide-Alice Springs, Darwin-Alice Spring and Darwin-Adelaide routes.
Commenting on the partnership, Alliance's Managing Director Scott McMillan said: "This is an exciting transaction for Alliance and further extends on previous wet leasing arrangements that Alliance has had with Qantas since 2021.
"This further cements Alliance as the pre-eminent wet lease operator in Australia and the Pacific and confirms Alliance's view that the circa 100 seat regional jet will be the sweet spot in the global aviation market's post-COVID-19 recovery."
According to McMillan, the agreement will produce new job opportunities in the Australian aviation landscape.
Millan added that the Alliance has already acquired thirty E190 aircraft, most of which will be deployed in wet lease operations.