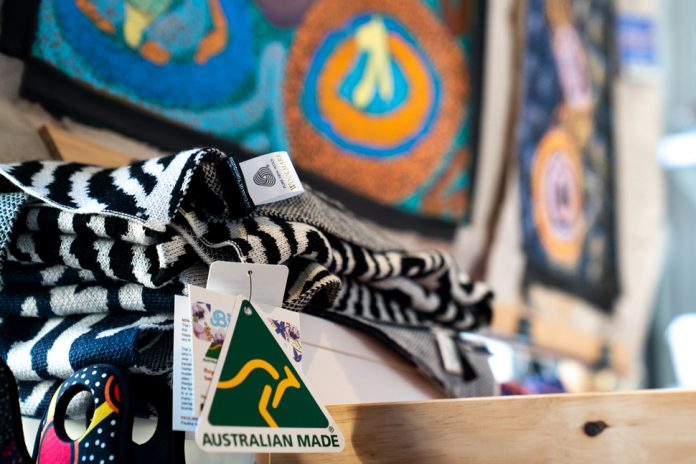 The Australian Made Campaign Ltd (AMCL) has launched a 'Where to buy Australian Made' page on its official website to make it easier for shoppers to find genuine Australian Made and Grown products.
Australian Made Chief Executive, Ben Lazzaro, described the 'Where to buy Australian Made' page as 'the go-to destination to find all things Aussie' that connects shoppers with Australian Made retail partners and supporters from a wide variety of industries.
"We are thrilled to provide another pathway for Australian and overseas shoppers to connect with local retailers who are passionate about supplying Australian Made goods," Mr Lazzaro said.
"There is an abundance of great Aussie products out there, and AMCL's 'Where to buy Australian Made' webpage will help shoppers quickly find them."
One Australian Made Retail Supporter and licensee, Bits of Australia, was launched in 2014 after Founder and Managing Director, Micaela Smith, had trouble finding genuine Australian Made gifts to send to her partner's family in the UK.
Ms Smith said when Bits of Australia was established, one of the first things they did was to become an Australian Made Retail Supporter.
"At Bits of Australia, one of the benefits we provide for our customers is to make finding Australian Made products simple," Ms Smith noted.
"We've curated an incredible range of gifts and homewares in one easy place for customers to browse and purchase just Australian Made. There's no need to go searching.
"We're all about helping people find that perfect gift, no matter what the occasion, and we think shopping for genuine Australian Made products makes gift-giving more meaningful.
"You get the opportunity to learn about the stories behind the products as well as giving back to hard-working local Australian businesses. It's an extra-special factor when buying a gift or something for yourself."
Image credit: https://www.australianmade.com.au/