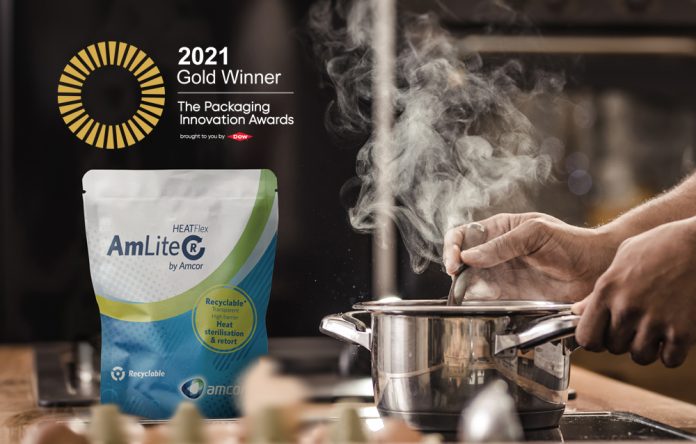 Australian packaging giant Amcor was recently recognized with a Gold Innovation Award for its AmLite HeatFlex Recyclable packaging.
The award was presented on 21 March during the streaming ceremony of the Packaging Innovation Awards, which were sponsored by Dow.
The Packaging Innovation Awards have been recognizing packaging initiatives all across the world for over three decades, demonstrating the best in sustainability innovation.
For the 2021 awards, an independent panel of foreign judges assessed 189 submissions in 36 categories.
AmLite HeatFlex Recyclable is a retort pouch used for ready meals, soups, pre-cooked rice, infant foods, and wet pet food that recognizes a unique Amcor solution that was thought to be unattainable for years.
"It is an honor to be recognized by organizations like Dow that share the same values and commitment to more sustainable packaging and that are actively working towards a more circular economy," said Amcor's Chief Commercial Officer, Peter Konieczny.
"At Amcor, we are committed to finding tomorrow's solutions today through our innovation approach.
"AmLite HeatFlex Recyclable is a testament to our team's perseverance and how we constantly build upon and refine past success for the benefit of our customers and the environment."
Image credit: https://www.amcor.com/media/news/amcor-recognized-with-packaging-innovation-award?fbclid=IwAR1V_-l9Mwi2XJOEWb7vdKN40rC2MdI0U7uL_iPd2lz0JNX3qROpNYkt3PQ