Amcor's demerged Australasia and Packaging Distribution business will now be called 'Orora'.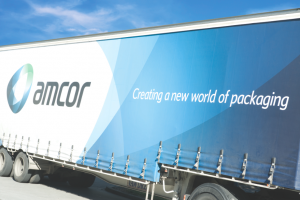 The global packaging giant's chairman Chris Roberts unveiled the new name at the company's annual general meeting on Thursday.
Amcor announced in August its plans to list its glass and beverage can packaging unit into a separate entity in order to better focus on its core business of plastic packaging. Should shareholders approve the demerger, Orora will start trading as a separate company on the Australian Securities Exchange on December 18, according to an AAP report published on SBS.
According to Managing Director Ken MacKenzie their Australasian business has gone significant transition over the past eight years and has placed Orora in a position for an "exciting future" as a separately listed company.
"The journey to a more focused business has resulted in the divestment of a number of non-core product segments and the closure of eight plants. Today, Orora is focused on four operating segments namely; integrated fibre packaging, beverage cans, glass bottles and packaging distribution. In each of these segments the business has strong market positions," said Mr. MacKenzie during the general meeting.
"Orora will have solid financial metrics, broadly equivalent to investment grade. It will be demerged with $700 to $750 million of net debt, giving an initial debt to EBITDA leverage of 2.7 times, based on historic earnings."
"Orora will have a strong management team and an experienced Board. I believe that all stakeholders of Amcor and Orora can look forward to the future with confidence."
Meanwhile the new Amcor will have two very different packaging companies, with two thirds of sales focusing on making flexible packaging and one third focusing on rigid plastic packaging mostly for overseas markets.
"The business will continue to be the global leader with the number one position in food flexibles, number one in healthcare flexibles, number one in tobacco packaging and number one in rigid plastics," said Mr. MacKenzie.
"Amcor's long term strategy remains unchanged. The Amcor Way – our proprietary operating model remains the foundation of the company and provides a focus on the core capabilities and values required for success in the packaging industry."