The Turnbull Government's announcement that Spanish shipbuilder Navantia will construct Australia's two supply ships has provoked a storm of criticism from the AMWU, which described the move as "a spectacular act of betrayal" of the country's shipbuilders.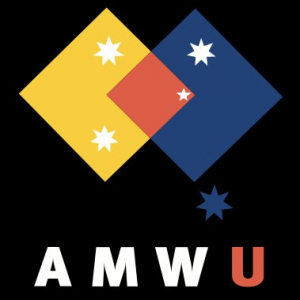 AMWU National Secretary Paul Bastian said the move to outsource the contract to Spain directly endangered more than 600 jobs at ASC's shipyard in Adelaide as the shipbuilder faces a major gap in workflow before new work on patrol vessels and frigates begins.
"This is a spectacular act of betrayal of our Australian shipbuilders who are facing further job losses while Prime Minister Turnbull sends their jobs offshore. What's worse is the Government has been talking up its commitment to Australian shipbuilding by instigating a continuous build program for new frigates and Offshore Patrol Vessels, plus announcing an Australian build for submarines, at the same time it was quietly exporting Australian jobs to Spain," Mr Bastian said.
"These supply ships could have filled that gap and given the industry and shipbuilding workers the certainty they need, plus allowing ASC in Adelaide to maintain essential shipbuilding skills. Instead we have Malcolm Turnbull and the Coalition saying they support Australian shipbuilding but doing the exact opposite, signing the contract with the Spanish only yesterday, and without even a media release to mark the occasion."
He said Mr Turnbull's failure to stand up for Australian shipbuilding jobs was "conclusive proof" that the Prime Minister is running Tony Abbott's policies for preventing Australian shipyards from tendering for the supply ships.
"Malcolm Turnbull has shown his real colours by this decision," Mr Bastian said.
"This is a shameful decision from a Prime Minister who doesn't care about the jobs of Australian workers. The only job he cares about is his own."