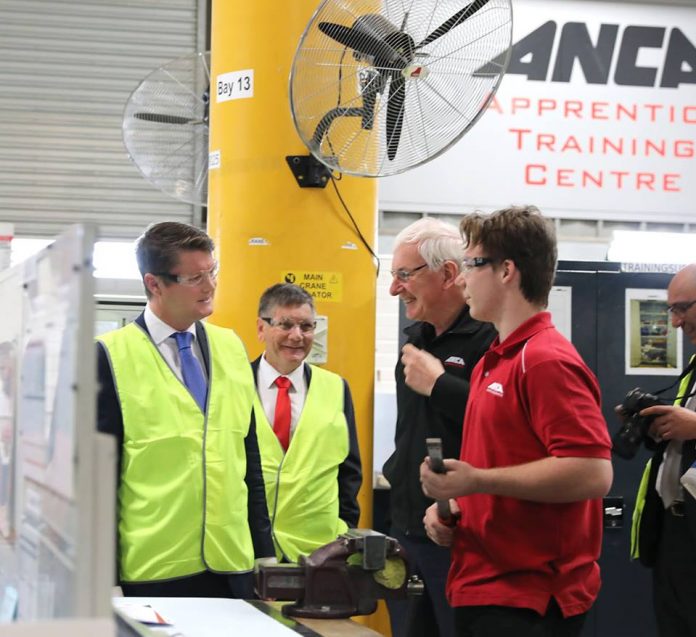 CNC grinding machines manufacturer ANCA will employ 50 highly skilled workers at its hi-tech facility in Bayswater thanks to funding support from the Victorian Government.
ANCA, which currently employs more than 300 staff, will use the funding to consolidate its design, engineering and business units into a state-of-the-art global head office and research and development facility at its existing Bayswater site.
Visiting the company's premises in Bayswater, Minister for Industry and Employment Ben Carroll said the company's decision to boost its Victorian operations was a sign of business confidence in the state.
"We'll continue backing manufacturers like ANCA because they're growing jobs and boosting the economy," Mr Carroll added.
"ANCA's continued investment in Victoria is a testament to our strong support for manufacturing and is a sign of the strength of our economy."
ANCA Co-founder and Director Pat Boland thanked the State Government for the funding support, adding that the company had also received a Boost Your Business voucher in the Advanced Manufacturing stream to partner with the CSIRO to explore the use of laser technology in tool production.
"We are grateful for the ongoing support of the Victorian Government, which will enable us to grow our facilities and attract and train leading talent," he concluded.