Alcoa has powered down its iconic Anglesea Power Station on Victoria's surf coast after 46 years of operation.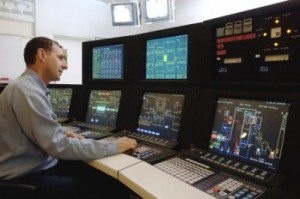 The company said the decommissioning was originally planned to take place on 25 August, but a mechanical failure in the coal delivery system brought that date forward.
"There is no doubt that this is a very sad day. For 46 years this has been a very well-run and well maintained facility. Its success as a reliable power generator is the culmination of the hard work and determination of every employee, every contractor, every supplier, every partner, and every community member who has supported us, and advocated for us, over that journey," said Power Station Manager Warren Sharp.
"I certainly could not be more proud of the contribution our employees have made to our company and to the Anglesea community. I'm especially proud of the way they have safely gone about their work over the past three months, despite it being a very challenging time for them and their families."
Alcoa said employees will continue working until 31 August to wind up operations and secure the site, after which the site will be handed over to the company's Asset Planning and Management group for future decommissioning and rehabilitation.
The closure was announced on 12 May this year after Alcoa conducted an unsuccessful sales process for the site, which had been operating as an independent supplier to the National Electricity Market since the Point Henry smelter closed in August 2014.
The Anglesea Power Station supported Alcoa's Point Henry operations in contributing more than $10 billion to the Australian economy through royalties, taxes, wages, purchasing and investment.
Last year, Anglesea directly contributed more than $17 million into Anglesea and the surrounding areas.