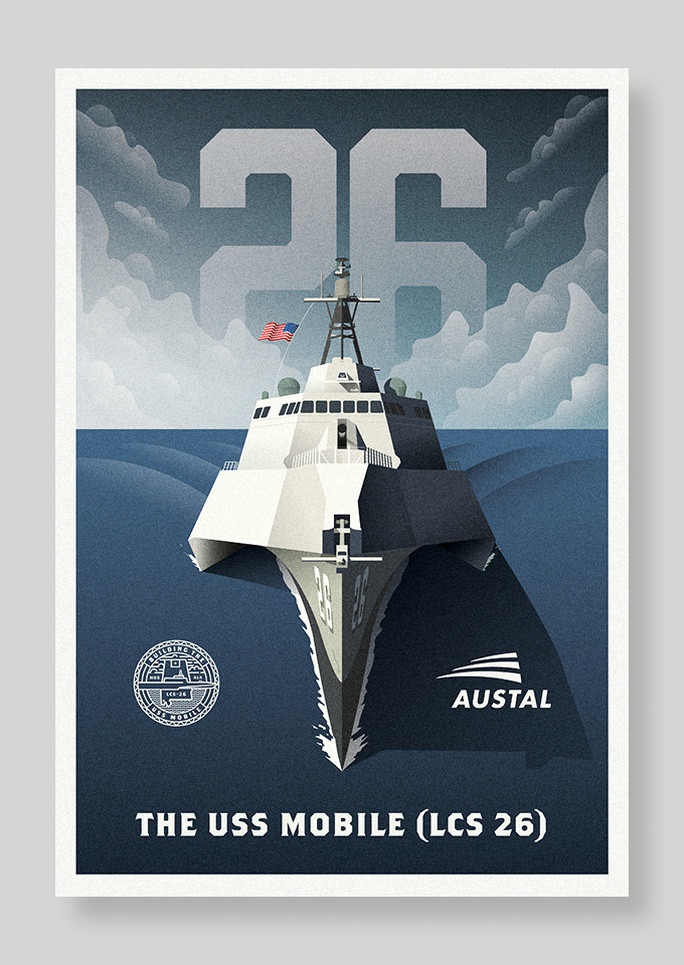 Austal has announced that the future USS Mobile (LCS 26) has successfully completed acceptance trials in the Gulf of Mexico.
LCS 26 is the 13th Independence-class Littoral Combat Ship built by Austal USA in Mobile, Alabama and the third naval ship to successfully complete acceptance trials at the shipyard in 2020.
Austal CEO David congratulated the Austal USA team on the milestone, adding that delivery of the ship is scheduled for later this month.
"I know that the Austal USA team are particularly proud of this latest LCS, which is named after their home city of Mobile, and they have every reason to be proud given this is the third ship built by Austal USA to have completed acceptance trials for the US Navy in 2020," Mr Singleton said.
"The successful completion of acceptance trials for Mobile in Mobile, during this challenging time in world history is an outstanding achievement and testament to the skills and commitment of the Austal USA team."
Austal USA's Independence-class LCS program is at full rate production, with five ships currently under construction including Mobile.
The future USS Savannah (LCS 28) has launched and is preparing for trials and final assembly is underway on the future USS Canberra (LCS 30) and USS Santa Barbara (LCS 32).
Modules for the future USS Augusta (LCS 34) are under construction in the module manufacturing facility.
Image credit: https://www.austal.com/