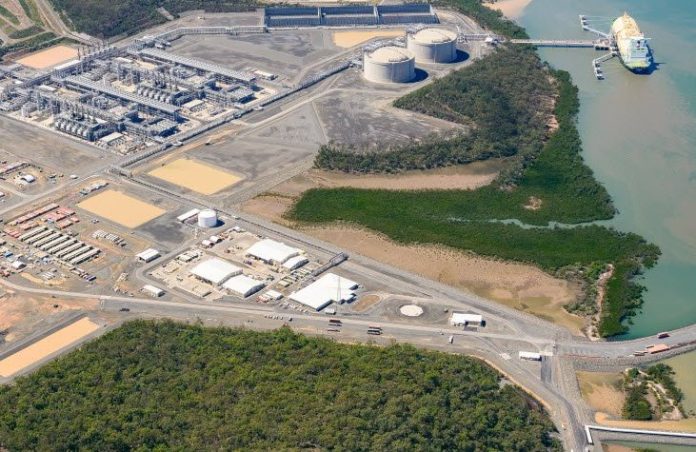 Australia Pacific LNG has announced that it has committed a further 21 petajoules of gas to the Australian east coast gas market since the start of 2018.
Making the announcement, APLNG CEO Warwick King said the company's total contracted volume to the Australian east coast gas market for 2018 is expected to be more than 200 PJ.
"This year APLNG is on track to supply the equivalent of around 30 per cent of Australia's east coast gas market demand," Mr King said.
"APLNG continues to be a leading supplier to the domestic market by bringing meaningful volumes of new supply to customers in Australia."
He said that APLNG is now calling for expressions of interest from gas users for new sales in 2019. According to him, expression of interest has been sent to gas users across eastern Australia including selected power generators, commercial and industrial customers, and retailers who purchase gas for distribution, and which represent the bulk of the wholesale market for gas.
"We are now looking to next year and through our expression of interest that is currently in the market we are keen to hear from gas users about potential gas sales in 2019," Mr King concluded.
The Queensland Resources Council (QRC) congratulated APLNG on the announcement, with Chief Executive Ian Macfarlane describing the move was a testament that the policy settings in Queensland are working.
"Today's announcement by Australia Pacific LNG lifts its expected 2018 east coast gas commitment to more than 200 PJ or the equivalent of over 5 million Australian households or nearly half the gas demand of the entire Australian manufacturing industry," Mr Macfarlane said.
"Queensland's gas industry continues to lead the way in supplying industry and households, not just in Queensland but up and down the length of the east coast."
"Southern States relying on Queensland gas this winter should have a hard look at our leading regulatory system, to see how to deliver gas while protecting the interests of landholders and the environment. The QRC applauds the NT Government for backing the science and their own industry in lifting its fracking moratorium to develop its own gas."
Image credit: https://www.aplng.com.au