Two-thirds of Australians who responded to a government-commissioned survey believe that the manufacturing sector is in decline and can no longer compete globally.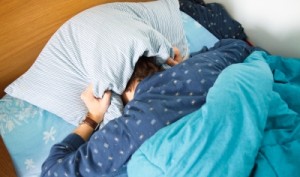 The Australian has obtained information that the Industry Department commissioned Wallis Consultancy Group to do a report on the manufacturing sector which polled 1,503 Australians and hosted 10 focus groups.
The report was purportedly to guide the deliberations of the Manufacturing Leaders Group, which was established by the Gillard government and chaired by Boeing Australia chief Ian Thomas, with Dave Oliver from the ACTU acting as deputy.
The finding is that 90 percent of Australians feel the manufacturing sector is important, especially in providing jobs, as a business generator, and a source of national pride, according to The Australian. A majority of the respondents also overstated manufacturing's contribution to the national economy by as much as three to four times.
However the mere mention of Australian manufacturing is enough to trigger negative thoughts among a majority of those surveyed. 19 percent of the respondents felt that the industry is in decline, dying or in trouble, while 16 percent believe it is not big enough. 13 percent felt manufacturing will eventually move offshore and 12 percent saw high running costs as the reason why it is cheaper to produce things overseas.
Only 37 percent of people believed that Australia's manufacturing could compete globally, and most parents will not advise their kids to take up jobs in the sector. Comparing results with similar surveys, Australians have become more pessimistic about the ability of local manufacturing to compete globally than Americans and Britons, according to The Australian.
Australians also believe that Australian-made products are of high quality, but fewer people are seeking them out, due in part to the younger generation that "readily embraces things from overseas".
The release of the survey's results precedes the decision due to be made by the Abbott Government regarding the financial support for the automotive sector, which is the sector most associated by the respondents with the manufacturing industry.
The Australian also found that officials in Canberra, union leaders and key members of the private sector have been aware of the bleak public sentiment around the manufacturing sector since July.
The findings being made public comes as Industry Minister Ian Macfarlane met with Toyota and Ford representatives on Wednesday to discuss the outlook for the industry and government support for automakers.
Macfarlane said the Coalition government remains committed to the car industry but says a Productivity Commission review is needed to assess whether or not the sector will remain viable. He maintained that the government stands by its policy of slashing $500 million in automotive industry assistance.