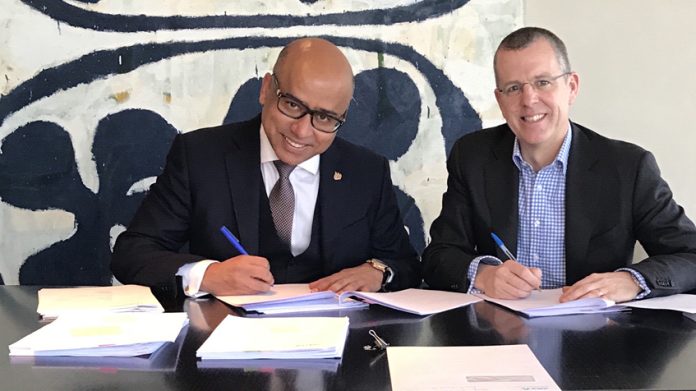 QLD State Development Minister Anthony Lynham congratulated GFG Alliance on the takeover of the former Arrium group operations, saying the move has brought job security to nearly a thousand Queenslanders statewide.
Dr Lynham, who joined the company's leadership at a flag-raising ceremony at the newly named Liberty OneSteel Recycling plant in Brisbane's south-east, said the acquisition brought to an end 16 months of uncertainty for workers, their families, supply chain businesses and the broader Whyalla community.
"Today marks the beginning of a new start for the workers and their families at Hemmant and at distribution and recycling branches at the Gold Coast, Wacol, Gladstone, Mackay and Townsville," Minister Lynham said.
"These workers who were facing an uncertain future after the previous owner Arrium went into liquidation last year."
He said the company's signature low-carbon Greensteel steelmaking production process aligned strongly with the State Government's commitment to renewable energy.
"The continuing supply of Queensland-made high value-added steel products is fundamental for manufacturing in this state." he continued.
"As our government drives the transition to a new period of high-tech advanced manufacturing in Queensland, the availability of high quality materials like steel will be crucial for keeping the industry moving."
GFG Alliance acquired the former Arrium Mining and Arrium Steel businesses, including Australia's leading steel manufacturer and distributor, OneSteel, as well as the Australian Reinforcing Company (ARC), Austube Mills and Emrails, and product brands such as Waratah and Cyclone.
The company said it would embark on a 100-day review of the business and finalise a transformation plan to put the 6,000-worker enterprise, on a 'competitive, sustainable footing'.
Image credit: www.gfgalliance.com