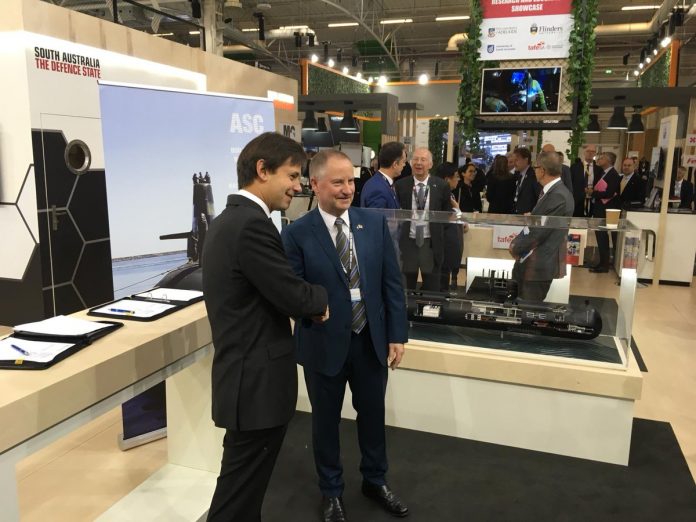 ASC has inked a collaboration agreement with French company ENDEL ENGIE to support NAVAL GROUP for the design and build of Australia's future submarine fleet, to be built in Australia.
The collaboration, which  envisions the establishment of a joint Australian operation, is aimed at providing additional submarine building capacity in Australia to Australia's Future Submarine program prime contractor NAVAL GROUP.
Emeric Burin des Roziers, Chief Executive Officer of ENDEL ENGIE, said the alliance opens up new perspectives for collaboration with ASC.
With the support of our colleagues from Engie Services Australia, our presence in Adelaide alongside ASC will enable us to offer NAVAL GROUP in Australia our well-known expertise and experience," he continued.
"Our teams will be trained in France and Australia to meet the stringent demands of submarine construction."
ASC Chief Executive Officer Stuart Whiley said the collaboration  creates mutual benefits, with ENDEL's experience providing submarine fabrication services to Naval Group in France and ASC's experience in building and sustaining modern submarine platforms in the Australian military and industrial context.
"ASC welcomes this collaboration as it leverages ASC's significant submarine expertise, developed over thirty years working in the heart of the Australian submarine sector," Mr Whiley concluded.