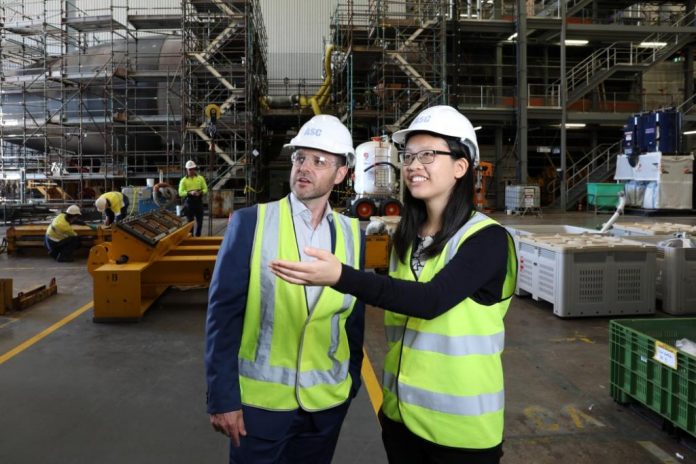 Australia's sovereign submarine company, ASC, has partnered with global energy management firm Schneider Electric to support Collins Class submarine sustainment and plan for Australia's Future Submarine program.
ASC Chief Executive Officer Stuart Whiley said the collaboration will deliver effective long-term support to the Collins Class as well as explore opportunities for innovation and growth in support of future programs.
"Schneider Electric in Australia is a trusted and reliable partner for ASC and the Collins Class program," Mr Whiley stated.
"This collaboration will lead to a closer relationship and better understanding so that we can meet the expected obsolescence management demands of coming years on the Collins Class platform."
The collaboration will also see a knowledge exchange between Schneider Electric and ASC, with graduate engineers from both businesses to spend time working in each company's submarine-related operations, to foster understanding in support of submarine work in Australia and to further drive collaboration between the two organisations.
"ASC graduate engineers will have the fantastic opportunity to gain vital commercial experience with Schneider Electric – one of the world's leading electrical equipment designers and manufacturers," Mr Whiley continued.
"In the longer-term, both ASC and Schneider Electric see the exchange of graduates as a significant step to growing Australia's submarine engineering capability through the development of professional networks and shared experience.
"It is through collaborations like this one, with Schneider Electric, that ASC will grow Australian industry's capacity to meet our sovereign submarine requirements in coming decades, across both Collins Class and Future Submarines."
Image provided