Workers at Adelaide-based shipbuilder ASC have decided to take industrial action after the Federal Government-owned Corporation failed to negotiate a satisfactory enterprise agreement with its workforce.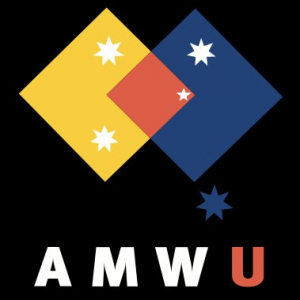 The Australian Manufacturing Workers' Union (AMWU) has sided with ASC employees, saying the move was motivated by the shipbuilder's insistence on "stripping back workers' rights and entitlements".
"The AMWU is concerned that negotiations have dragged on for two years without result," said AMWU Acting State Secretary Colin Fenney.
"Workers have been left with no option but to engage in protected industrial action after ASC insisted on stripping back workers' rights and entitlements."
He said ASC's proposed agreement provisioned that ASC workers be excluded from consultations regarding workplace changes and other issues which could reduce workplace disputes.
"In a critical heavy engineering environment like shipbuilding, it is vitally important that workers are given a voice to raise issues of workplace change and hours of work," Mr Fenney continued.
"We accept that contractors have always been a part of ASC's business but that's been on the basis that permanent employees were not disadvantaged. Now ASC wants to throw that concept out."
ASC shipbuilder and senior AMWU delegate Glenn Dallimore said workers were frustrated that while the Federal Government committed to a continuous-build program for naval shipbuilding, it was also "attacking the workforce".
"The management at Osborne should stop toeing the Government's line and conclude these negotiations by improving on the current Enterprise Agreement instead of trashing it," Mr Dallimore said.
The AMWU wrote to Industry and Defence Minister Christopher Pyne on October 5, 2016, urging him to intervene and help solve the dispute.
According to the AMWU, the Minister has neither intervened, nor replied.
"There have been no lost days due to industrial disputes over many years at the company despite a raft of changes to work practices being introduced to enhance improved productivity," reads AMWU's letter to Mr Pyne.
"These workers have and are facing considerable job insecurity and redundancy due to the gap of work which exists pending the introduction of new work from recent decisions to build future naval ships and submarines."