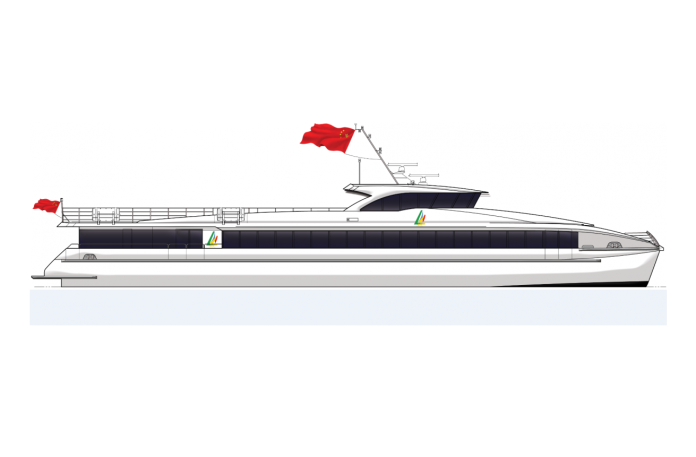 Aulong Shipbuilding, Austal's recently established joint venture with China's Guandong Jianglong, has been awarded a A$20 million contract to design and build four 42 metre high speed catamarans for Xidao Dazhou Tourism Co Ltd.
Austal CEO David Singleton said the Aulong joint venture has 'rejuvenated' Austal's sales in mainland China with 6 new high speed ferries ordered in just 18 months.
"This A$20 million order is a great start to 2018, following our record sales in 2017 when we added eight commercial vessel orders worldwide, worth over A$380 million," Mr Singleton said.
"Our strategic objective in China is to establish our joint venture, Aulong, as a highly credible brand leader in the very large, mainland Chinese market. While the current vessels under construction and on order are relatively small by Austal standards, our work to date has been of the highest quality and we expect over the next few years that larger, more complex vessels will be required in this market."
"Our growing ship building presence in China will also allow Austal to progressively identify and manage quality Chinese suppliers that can enter our global supply chain and so create additional benefits to the Company."
Construction of the 42 metre aluminium ferries, which will carry up to 399 passengers each, will commence from Aulong's Zhongshan shipyard in Guandong Province in March 2018.
According to Austal, delivery is scheduled for early 2019.