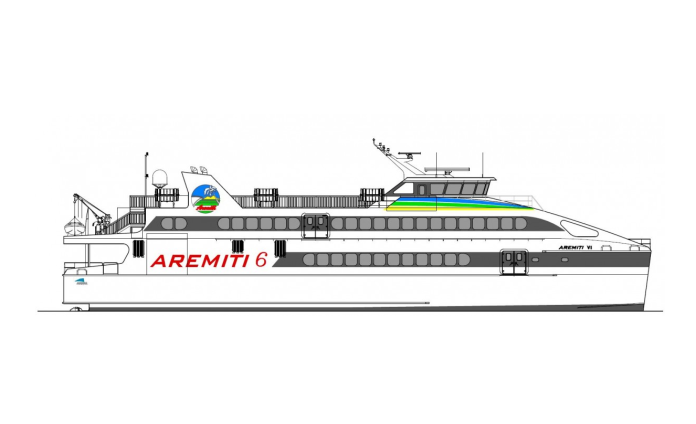 Austal has won a $30 million contract to design and build a new 49 metre high-speed passenger catamaran ferry for French Polynesia's leading ferry operator, SNC Aremiti.
SNC Aremiti is part Austal's long-lasting customer, the Groupe Degage, which has purchased four Austal-designed and built vessels since 2002.
Austal's CEO David Singleton said the deal confirmed the company's leadership position in the international high-speed ferry market.
"Austal has always been an export-focused company. We have sold ships to every corner of the globe this year including Taiwan, Southeast Asia, Norway, the Canary Islands and now Tahiti. I am confident that we will continue to build on the success of 217 for an even better 2018," he said.
"Austal is at  heart an advanced technology company and this next generation high-speed passenger ferry demonstrates SNC Aremiti's endorsement of our innovative ship design and internationally competitive, high quality construction."
The 49-metre passenger ferry, to be designed in Australia and built at Austal Philippines, will feature seating capacity for 62 passengers and garage space for up to 30 motorbikes, small vehicles and cargo.
The vessel is scheduled for delivery in July 2019.