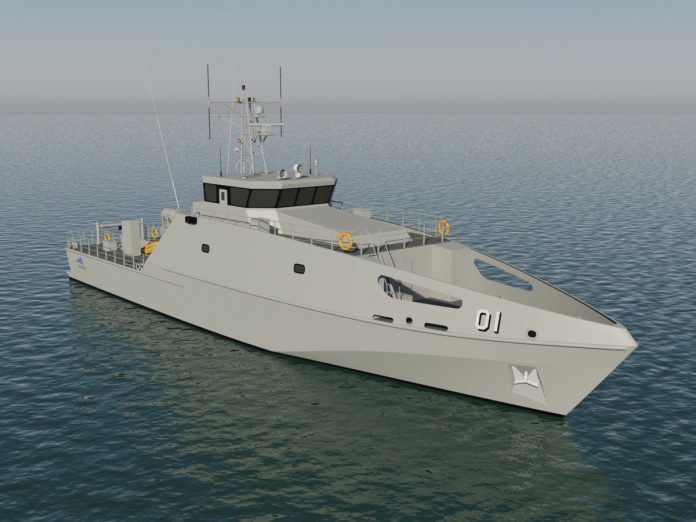 Austal announced that it has successfully completed the Detailed Design Review (DDR) for the A$306 million Pacific Patrol Boat Replacement (PPB-R) Project on time and in accordance with the contracted schedule.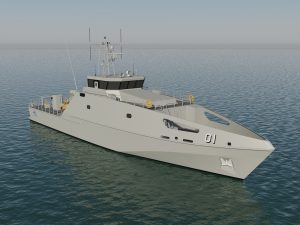 The PPB-R Project is a key element of the Commonwealth's continuous naval shipbuilding strategy, contributing to the growth of Australia's sovereign shipbuilding capability in the lead up to the Offshore Patrol Vessel and Future Frigate programs for the Royal Australian Navy, due to commence in 2018 and 2020, respectively.
Austal's PPB-R Project Manager Matthew Klingberg said the completion of the DDR formally signified the end of the design phase and the commencement of the production phase of the nineteen steel vessel program, awarded to Austal in May 2016.
"Achieving DDR on a Commonwealth shipbuilding project is a significant milestone, particularly as this was achieved within 8 months from the Contract Effective Date," Mr Klingberg remarked.
"This was made possible by the dedicated efforts of both the Austal and Commonwealth teams, working together in an open and collaborative manner."
The PPB-R Project incorporates the design, construction, delivery, training and sustainment of nineteen 40 metre patrol boats.
Construction of the Austal design will commence in Western Australia in April 2017, with deliveries scheduled from 2018 to 2023.
Under the agreement, sustainment of the new fleet of vessels will also be carried out by Austal from its facilities in Cairns, Queensland.