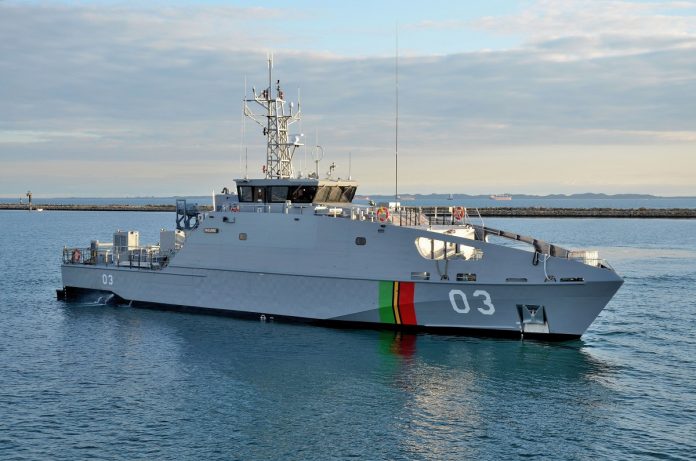 Austal Australia has delivered the 12th Guardian-class Patrol Boat (GCPB) to the Australian Department of Defence, which subsequently gifted the vessel to the Government of the Republic of Vanuatu at a certificate signing ceremony held at the Australian Marine Complex, in Henderson, Western Australia.
The vessel, the RVS Takuare, is the first Guardian-class patrol boat to be delivered to Vanuatu under the Pacific Patrol Boat Replacement Project (SEA3036-1), part of the Australian Government's Pacific Maritime Security Program.
Austal Limited CEO Paddy Gregg said the delivery of 12 Guardian-class patrol boats in just over 30 months highlighted the great efficiency of the company's teams and shipyards.
"The Pacific Patrol Boat Replacement Project continues to impress our customers, stakeholders and end users, the Pacific Island nations, with the tremendous efficiency with which we are completing these vessels," he continued.
"With effective collaboration between the Department of Defence, Austal Australia and our Australian Industry Capability (AIC) partners – our trusted supply chain – we are maintaining a delivery schedule of one vessel, on average, every three months.
"That is an outstanding track record, of which the Australian defence industry should be proud."
SEA3036-1 was awarded to Austal in May 2016, with an additional contract option awarded in April 2018, taking the program to 21 vessels, valued at more than A$335 million.
Twelve Pacific Island nations including Papua New Guinea, Fiji, the Federated States of Micronesia, Tonga, Solomon Islands, Cook Islands, Kiribati, Marshall Islands, Palau, Samoa, Tuvalu, Vanuatu and Timor Leste will receive the vessels through to 2023.
Image credit: https://www.austal.com/news/austal-australia-delivers-12th-guardian-class-patrol-boat