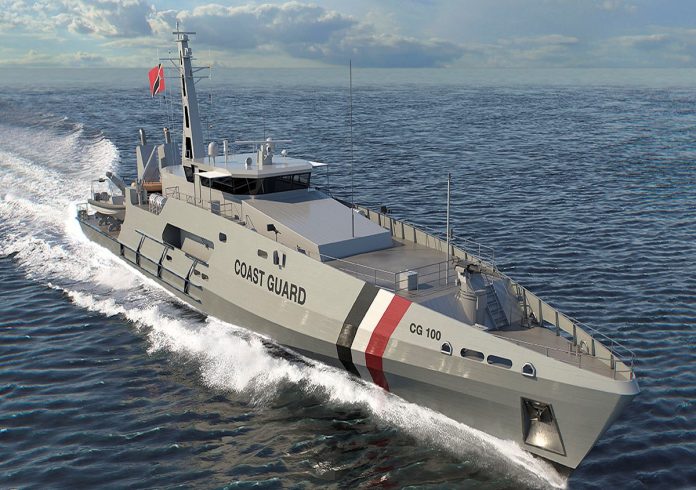 Austal has received an order to build two Cape Class Patrol Boats for the Government of the Republic of Trinidad and Tobago (GORTT).
The vessels will be built at the company's Henderson shipyard in Western Australia, where Austal have already built 10 Cape Class vessels for the Australian Border Force and RAN.
Delivery is expected to be in mid-2020, when the two vessels will join the six Austal Fast Patrol Craft that (GORTT) acquired in 2009.
According to Austal, the order is likely to be valued at circa AU$100m plus a multi-year ongoing maintenance and support package.
"These vessels will be the latest additions to the work already scheduled in the Henderson facility, including a 109 metre catamaran for Molslinjen of Denmark, 21 Pacific Patrol Boats (PPB), currently in build, and a 117 metre trimaran for Fred Olsen S.A. of the Canary Islands which will commence construction in August 2018," the company said in a statement.
"These additional build programs will keep the local workforce active at the current level until 2021 (2023 for PPB), one of the longest forward order books seen at Austal for a decade or more."
Image credit: www.austal.com