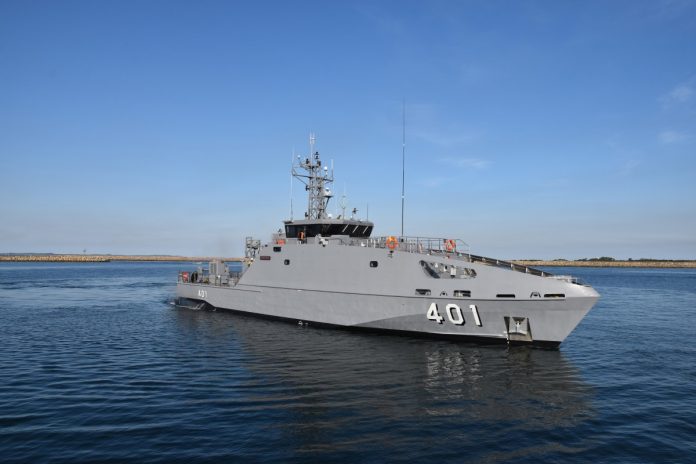 Austal has successfully delivered the sixth Guardian–class Patrol Boat (GCPB) to the Australian Department of Defence.
Dubbed the RFNS Savenaca, the vessel has beenn gifted to the Government of Fiji during a handover ceremony at Austal Australia's Henderson shipyard.
The ceremony was attended by the Fijian Prime Minister, Frank Bainimarama, Australian Minister for Defence, Linda Reynolds, Australian Defence Industry Minister, Melissa Price, and Chief of Defence Force, General Angus Campbell.
Austal CEO David Singleton said the delivery highlighted 'the Australian shipyard's continuing gains in productivity and efficiency'.
"Now in the third year of production, the Pacific Patrol Boat Replacement Project has really hit its stride, with this sixth Guardian-class Patrol Boat benefiting from a number of innovative production processes that have reduced production time, while maintaining quality," Mr Singleton said.
"Our warmest congratulations go to Prime Minister Bainimarama, the Commander of the Republic of Fiji Military Forces, Rear Admiral Viliame Naupoto and the Chief of Navy Captain Humphrey Tawake on the handover of this impressive new ship, the RFNS Savenaca."
The Pacific Patrol Boat Replacement Project supports more than 200 jobs at Austal Australia and more than 200 indirect jobs nationally, through approximately 450 Australian businesses contracted.