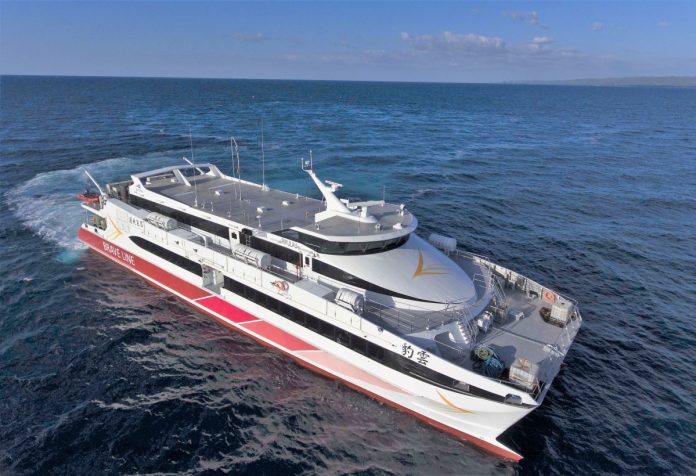 Austal has delivered a 50 metre high-speed catamaran to Taiwan's Brave Line under a contract awarded in September 2017.
Austal CEO David Singleton said the catamaran is the first of two 550 passenger Austal-designed vessels being constructed at the Company's Philippines shipyard which underwent massive upgrades in 2018.
"This vessel demonstrates how Austal Philippines has established itself as a trusted and successful shipyard that produces high quality vessels for the worldwide market," Mr Singleton stated.
"Following its establishment in 2012, we have recently trebled construction capacity at the shipyard to provide the capability to build the largest ferries in Austal's portfolio and play a leading role in this sovereign industrial capability development for the Philippines."
The Philippines shipyard, which now features a brand new assembly hall measuring 120 metres long, 40 metres wide and 42 metres high, currently employs more than 800 highly skilled local employees in a broad range of professional, technical and trade roles.
Mr Singleton said Austal Philippines has been responsible for developing the local SME industry and supply chain whilst also collaborating with local universities and educational establishments to develop a sovereign industrial capability for the country.
"I believe the development of Austal Philippines into a highly capable, efficient and next generation shipyard is a true testament to the dedication and hard work of the local Austal team," he concluded.