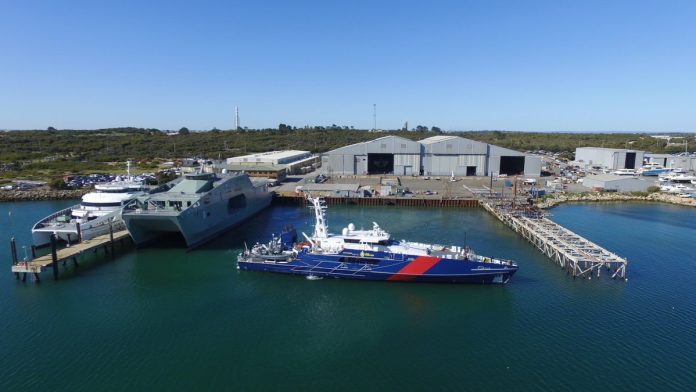 Austal has confirmed it would invest up to $30 million to expand its commercial shipbuilding facilities in Western Australia and Asia.
The investment, to be funded from the company's ongoing cash reserves, was originally announced in mid-2017 when Austal experienced a significant increase to its orderbook.
The shipbuilder said it would invest approximately $6 million at its Henderson shipyard to include enhanced launch facilities to support large vessel construction and infrastructure upgrades.
According to the company, a further $18 million will be invested in doubling the capacity of its existing Philippines shipyard.
The upgrades to the facilities will include a new assembly hall that will enable the shipyard to assemble the largest commercial vessels, based on Austal's existing order book and tender pipeline.
It will also include additional assembly bays, material storage and accommodation facilities to allow the workload at the site to increase to more than twice its historic peak.
Austal CEO David Singleton said the investment was primarily aimed at the large ferry market where Austal holds a competitive advantage.
"The capital investment in the commercial operation will increase Austal's ability to secure and deliver large high speed aluminium vessel contracts in highly cost effective shipyards," Mr Singleton said.
"The demand outlook in the market for large high speed aluminium vessels underpins Austal's decision to focus its investment in this sector."
Austal said completion of the works are expected later this year at Henderson and in early 2019 in the Philippines.
Image credit: www.austal.com