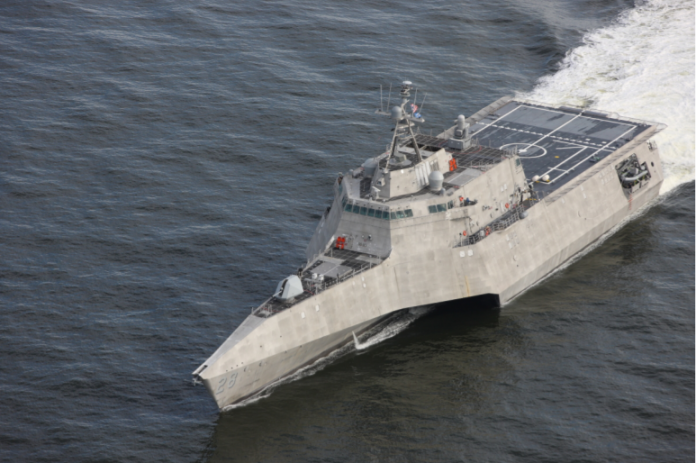 Austal USA, a wholly owned subsidiary of Australian shipbuilder Austal Limited, has delivered its 14th Independence-class Littoral Combat Ship (LCS) to the US Navy, from its shipyard in Mobile, Alabama.
Austal's CEO Paddy Gregg said the future USS Savannah (LCS 28) was completed in just under three years, a full year earlier than previous ships delivered under the same program.
"The Austal USA team have developed industry-leading efficiencies in Mobile, to construct both the Independence-class LCS and Spearhead-class EPF on schedule and within budget," Mr Greggs said.
"To complete Savannah in just under 3 years, a full twelve months less than previous vessels from the program, is simply outstanding.
"The entire Austal USA team are to be commended on their skills, drive and commitment to developing the United States' shipbuilding industrial base, and the delivery of this latest capability to the Navy."
The Independence-class LCS is a 127-metre high-speed trimaran designed for operation in near-shore environments.
Also capable of open-ocean operation, the vessel is equipped to defeat asymmetric "anti-access" threats, such as mines, quiet diesel submarines and fast surface craft.
Image credit: https://usa.austal.com/press-releases