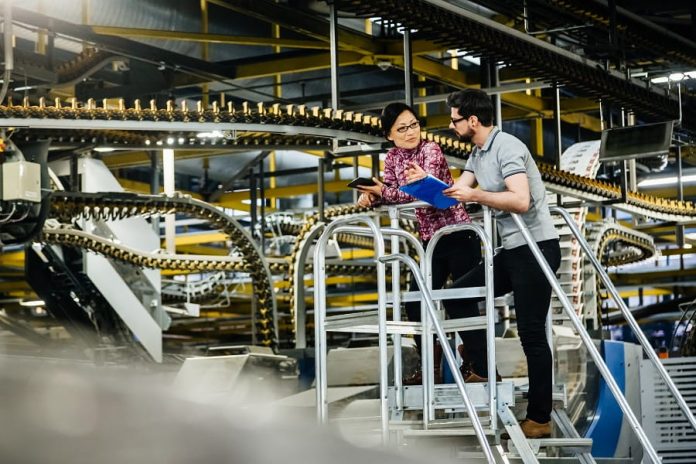 The Federal Government has awarded $55 million in grants to 86 businesses across Australia under round two of the Manufacturing Modernisation Fund (MMF).
The MMF provides recipients with grants of between $100,000 – $1 million, which will fund up to 25% of their eligible project expenditure.
The MMF grants co-fund projects that encourage innovation, boost productivity, and create new jobs in Australian manufacturing.
Examples of projects funded under round two of the MMF include:
Bonissimo Coffee Roasters (WA) will use its grant to help reduce the number of plastic-lined coffee cups and coffee pods ending up in landfill by installing $1.4 million worth of new equipment to manufacture cups and pods made from bio-polymers that are 100 per cent organic and fully compostable.
Tindo Operations (SA) will receive $1 million towards its $5.3 million state of the art solar panel production facility. The company will produce panels specifically designed for Australian conditions and estimates up to 60 jobs will be created by the project;
Garlo's Pies (NSW) will receive $746,571 towards a $2.96 million upgrade of its production facilities that will enabling it to increase production of pie products to 8000 units per hour. The project will create up to 27 new jobs and enable the company to pursue export opportunities for its products;
Currumbin Minerals (QLD) will receive $934,686 to establish a $3.8 million minerals sands processing facility using world leading electrostatic and magnetic heavy minerals separation processes to enable more efficient separation of heavy minerals and rare earths;
Medipharm Labs Australia (Vic) will receive $466,577 towards a $1.866 million upgrade of production facilities enabling it to increase production and greatly increase the purity of its medicinal cannabis products.
First Graphene will use its $759,000 grant to carry out a $3 million upgrade of its graphene drying, blending and packaging facilities at its headquarters in Henderson. Graphene has a range of uses in the mining, automotive and battery industries and the company intends to significantly boost production to capitalise on growing global demand.
Minister for Industry, Science and Technology Christian Porter said the MMF Round 2 builds on the success of the MMF Round 1 which saw around 200 projects supported.
"Australia's manufacturing sector is vitally important to our economy, directly employing more than 900,000 Australian workers and contributing almost $120 billion to our export earnings last year," Minister Porter continued.
"That's why the Morrison Government is backing manufacturing businesses like Bonissimo in WA and 85 others right across the country with significant financial support to help them to modernise, innovate and grow.
"Investing in the latest manufacturing technology and equipment helps them to remain internationally competitive by improving their productivity and increasing their capacity to target new export markets for their products.
For a full list of successful recipients under round two of the MMI, visit: https://business.gov.au/grants-and-programs/manufacturing-modernisation-fund/grant-recipients
Image credit: https://www.business.gov.au/news/manufacturing-modernisation-fund-round-2-recipients-announced