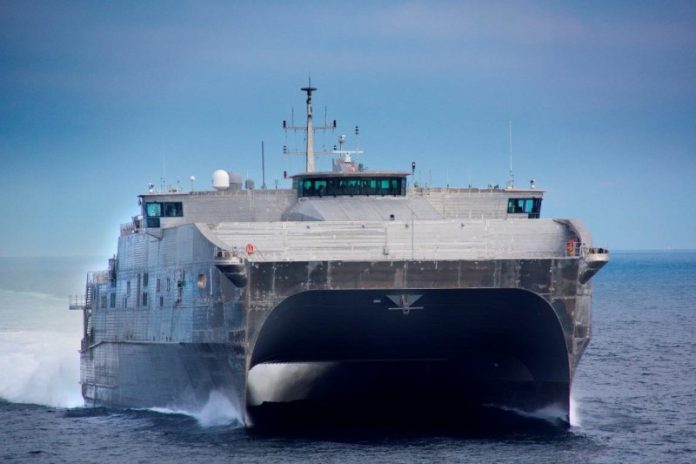 Austal's US arm has been contracted by the US Navy to procure long lead-time materials for the construction of a 103-metre Expeditionary Fast Transport (EPF), designed for rapid intra-theatre transport of troops and cargo.
Austal said long lead-time materials for the high-speed, shallow draft catamaran will include diesel engines, water jets and reduction gears.
The US$57,854,366 million order marks the thirteenth EPF contract awarded to Austal by the US Navy.
The company has delivered nine Spearhead-class EPFs since landing the initial contract to design and build the first 103-meter EPF in November 2008, with three additional EPFs currently under construction at its ship manufacturing facility in Mobile, Alabama.
Image credit: www.austal.com