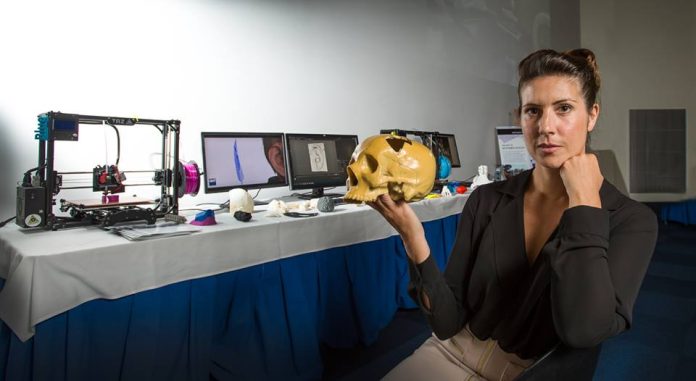 QUT has teamed up with Metro North Hospital and Health Service to establish the Herston Biofabrication Institute, Australia-first research institute manufacturing human organs, bones and tissue using 3D printing and robotics.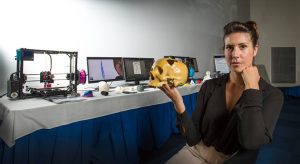 The institute, which is set to open next year, will be located at the world-class Herston Health Precinct.
Queensland Health Minister Cameron Dick said the Institute was set to revolutionise modern medicine and attract multi-million investments each year.
"This Institute will catapult Queensland onto the global state as a leader in medical innovation and technology that will change the face of healthcare," Mr Dick said.
"It will also offer exciting opportunities for Australian scientists and clinicians to be employed in cutting-edge research, which will attract significant private sector and philanthropic investment. We anticipate that within the next five years, this institute will be attracting $10-15 million in investment each year."
Biofabrication is the manufacture of patient-specific tissue to replace or patch broken bones and cartilage and ultimately new organs for transplantation.
Associate Professor Mia Woodruff from QUT's Institute of Health and Biomedical Innovation tipped the Institute to become a world leader in tissue regeneration.
She said the initiative will bring together around 50-60 researchers, clinicians, industry and entrepreneurs at one of the largest health, teaching and research precincts in Australia to develop technologies and practices to really impact patient quality of life.
"It will focus on developing biofabrication in three key areas: 3D imaging, 3D computer modelling and visualisation and 3D cell culture and 3D bio-printing to create customised engineered tissue implants, some containing the patient's own cells," Professor Woodruff said.
3D imaging involves scanning the patient using advanced techniques to provide highly accurate 3D patient information and enable personalised treatment, while 3D computer modelling techniques enable surgeons to visualise and plan an operation and customise implants to each patient's anatomy.
"The third feature of bio-fabrication is the bio-printing of customised implants, some permanent metallic and some bio-gradable tissue scaffolds, which will take place in the tissue engineering laboratory," she explained.
According to her, the Institute would also serve as an education hub for STEM disciplines and lead to the development of next-generation robotic surgery and bionics.
"It will include flexible work spaces to support engagement with schools and stimulate interest in STEM subjects to encourage a new generation of scientists and engineers to join us in this exciting field," Professor Woodruff continued.
"Importantly we will engage with industry to enable new technologies to be developed and translated to the clinic faster than currently possible and we look forward to engaging with new and existing partners."