A new study of the world's 25 largest goods-exporting nations has found that Australia's manufacturing-cost structure is around 30 per cent higher than the United States', and has the highest manufacturing-cost structure out of all the countries involved in the research.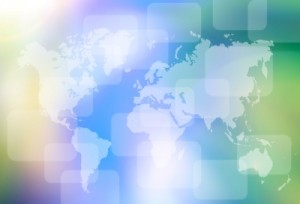 The new research released late last week by global management consulting firm The Boston Consulting Group (BCG) reveals striking shifts in global manufacturing cost over the last ten years as changes in the cost dynamics of production broke the traditional perceptions of low-cost and high-cost nations.
"Many companies are making manufacturing investment decisions on the basis of a decades-old worldview that is sorely out of date," said Harold L. Sirkin, a BCG senior partner and a coauthor of the analysis, the press release.
"They still see North America and western Europe as high cost and Latin America, eastern Europe and most of Asia — especially China — as low cost. In reality, there are now high- and low-cost countries in nearly every region of the world."
BCG has devised the Global Manufacturing Cost-Competitiveness Index which covers four direct economic drivers of manufacturing competitiveness: wages, productivity growth, energy costs and currency exchange rates. The index has identified several patterns of changes in the 25 countries that account for nearly 90 percent of global exports of manufactured goods.
The cost advantages of China, Brazil, the Czech Republic, Poland and Russia have eroded significantly since 2004 due to factors which include sharp wage increases, lagging productivity growth, rising energy costs and adverse currency changes. However, China remains the No. 1 country in terms of manufacturing competitiveness despite these pressures.
Meanwhile, the report called the US and Mexico "rising stars" of global manufacturing as the two nations have significantly improved relative to nearly all other leading exporters across the globe. Key reasons for this were solid wage growth and exchange rates, and sustained productivity gains. The US could also attribute its turnaround to the 50 per cent drop in domestic natural gas prices ever since the large-scale production of US shale gas began in 2005.
"While labor and energy costs aren't the only factors that influence corporate decisions on where to locate manufacturing, these striking changes represent a significant shift in the economics of global manufacturing," said BCG partner Michael Zinser.
"These changes should drive companies to rethink their sourcing strategies, as well as where to build future capacity. Many will opt to manufacture in competitive countries closer to where goods are consumed."
The top 10 countries in terms of manufacturing competitiveness are China followed by the US, South Korea, the United Kingdom, Japan, Netherlands, Germany, Italy, Belgium and France.
The authors of the study said companies need to reassess their global production and sourcing footprints, taking into account today's cost structures and trends.
"When companies build new manufacturing capacity, they are typically placing bets for 25 years or more," said Sirkin. "They must carefully consider how relative cost structures have changed — and how they are likely to evolve in the future."